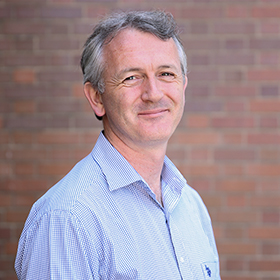 Andrew Belton
Partner and Head of Advisory Services, Asia and Africa, New York
---
Andrew Belton is head of Bridgespan Advisory Services, Asia and Africa. He advises a wide range of leaders of globally significant organizations on their most important issues relating to mission, strategy, and team development. He maintains long-term relationships with multinational organizations across four continents, developing and leading major strategy changes at major philanthropies, corporate foundations, NGOs, and social enterprises.

Andrew's social sector clients have included global leaders at the Bill & Melinda Gates Foundation, Children's Investment Fund, Environmental Defense Fund, Morgan Stanley, National Geographic, Pratham, and Sesame Workshop.

Previously, Andrew was with Oliver Wyman, where he was a partner in the Communications Information & Entertainment Practice. He advised clients in North America and Europe in the eLearning, publishing, and software industries on strategic and operational issues. His clients included SAP, IBM, Avaya, and HP. Andrew also managed Oliver Wyman's pro bono consulting efforts and was a member of the New York office management team. Prior to joining Oliver Wyman, he worked in several public sector positions in the UK, including roles developing new youth programming locally, managing the local Access-a-Ride service, and advancing public-private housing initiatives.

Andrew has a BA from the University of Leeds, England, and was awarded a Fulbright scholarship to study for his MBA at the William E. Simon Graduate School of Business Administration at the University of Rochester.