Operating Models: Getting from Strategy to Results
Consulting to Help Organizations Align Their Strategies with Operations, Staff, and Processes
Growing nonprofits take pride in reaching more people and places with effective programs and services. Yet expansion often causes growing pains that call for adjustments in an organization's operating model—its blueprint for how best to deploy people and resources. We work with nonprofits and funders to assess and adjust operating models to reflect changing organizational needs.
---
Questions We Help Nonprofits and NGOs Answer
As an organization grows nationally or globally, a shift in strategy or confusion about decision-making roles often triggers an operating model review. We collaborate with your team to develop solutions for your unique challenges, providing expertise and rigorous analytic support. We can help you answer to a wide range of questions, including those below:
Keeping Pace with Growth: As we grow to new regions or countries, how does our organizational and leadership structure need to change? How do we incorporate a new program or funding stream into our organization?
Getting Better at Decision Making: How do we improve our ability to make timely, effective decisions? How do we define decision-making roles and processes?
Filling Capability Gaps: Where do we have capability gaps, and what is the right way to fill them?
Organizing to Serve Networks: What services does our network center provide to affiliates, and how do we deliver them for greatest value?
Prioritizing Diversity and Equity: How do we build diversity and equity into our revised operating model?
Questions We Help Funders Answer
An ambitious new strategy often requires an operating model change to lay the groundwork for effective implementation. Our collaborative approach places your needs front and center. We listen to your concerns and provide you with options tailored to your goals. We can assist in addressing a variety of questions, including the following:
Adjusting to a New Strategy: How will our new strategy change staff responsibilities and the way individuals and teams work? What new capabilities must our team develop, and in what office or country should we build them?
Collaborating with Others: What decision-making approach works best when we are collaborating with other funders and organizations?
Partnering with Grantees: How do we organize our grantee relationship and support functions to achieve our commitments to a grantee-centered culture?
Internal Effectiveness and Alignment: How can our governance practices, including the roles of donor(s), board, and professional leadership, be most productive?
Examples of Operating Model Work with a Nonprofit:
How We Helped Population Services International Adjust Its Operating Model to Better Promote System Change in Healthcare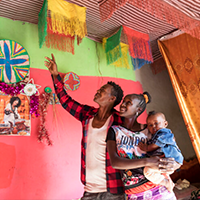 Population Services International (PSI), an international leader in delivering affordable health products and services in over 50 developing countries, revised its strategy to add promotion of systems changes to its efforts to make health care broadly available and affordable. The organization sought Bridgespan's help with adjusting its operating model to accommodate this new direction. For PSI, the new strategy required clearly articulating an accountability framework to coordinate roles played by different types of teams across the organization's global operations, adopting behaviors that promote greater collaboration, streamlining decision processes, and, in several targeted areas, altering organization structure.
What Population Services International Has to Say About Working with Bridgespan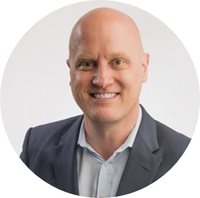 "It was clear from the CEO level down that unless we reorganized in support of our new global strategy, we were much less likely to succeed. There's still a lot of work to do, but Bridgespan helped design an operating model blueprint to deploy our people and resources more effectively. The impact of this work has been profound."

Michael Holscher
Chief Strategy and Resources Officer, PSI
Examples of Operating Model Work with a Funder:
How We Helped Robin Hood Update Its Operating Model to Be More Effective in Driving Sustainable Economic Mobility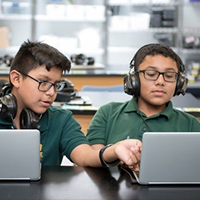 Robin Hood, New York City's largest poverty-fighting organization, recently developed a new strategy to accelerate its impact in elevating NYC households out of poverty. Under this new strategy, Robin Hood will invest in interventions for sustainable economic mobility, pursue more collaborative approaches to advance systemic change, and expand its thought leadership and policy work. Bridgespan worked with Robin Hood to identify operating model changes needed to implement its new strategy, and developed a new organizational structure that addressed those needs.
What Robin Hood Has to Say About Working With Bridgespan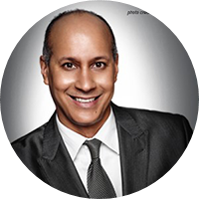 "The Bridgespan team demonstrated a great deal of experience in operating model development and strong understanding of nonprofit organizations. They worked very hard and were very responsive to our continually evolving needs. I enjoyed working with the team and will continue to seek their counsel as we progress through our implementation."
Derek Ferguson
Chief Operating Officer, Robin Hood
Nonprofits, NGOs and Philanthropy with Whom We Have Worked
Nonprofits/NGOs: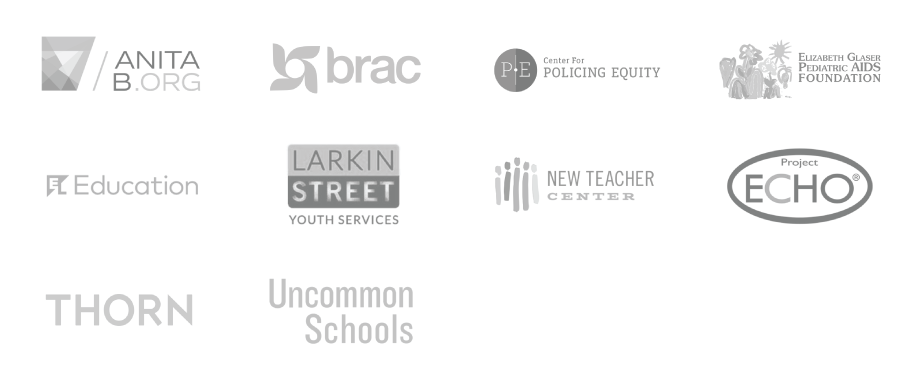 Funders:

Recent Publications About Operating Models
We often research and write about issues pertaining to operating models. Below is a selection of our work.
Our Operating Model Consulting Experts