Our Mission:
We work to build a better world by strengthening the ability of mission-driven organizations and philanthropists to achieve breakthrough results in addressing society's most important challenges and opportunities.
---
About The Bridgespan Group
The Bridgespan Group is a global nonprofit that strives to make the world more equitable and just. Since 2000, we have had the privilege of advising and collaborating with many of the world's most extraordinary social change leaders including philanthropists, nonprofit and NGO leaders, and impact investors.
We are passionate about helping social change leaders find solutions to economic and social barriers that perpetuate inequities and prevent individuals, families, and communities from having access to opportunities they need to thrive. We use rigorous research to gain insights that help our clients solve problems and achieve their goals.
Our services include strategy consulting and advising, sourcing and diligence, and leadership team support. We take what we learn from this work and build on it with original research, identifying best practices and innovative ideas to share with the social sector.
What Our Collaborators Say About Us



The Bridgespan Group's Values are Grounded in Our Mission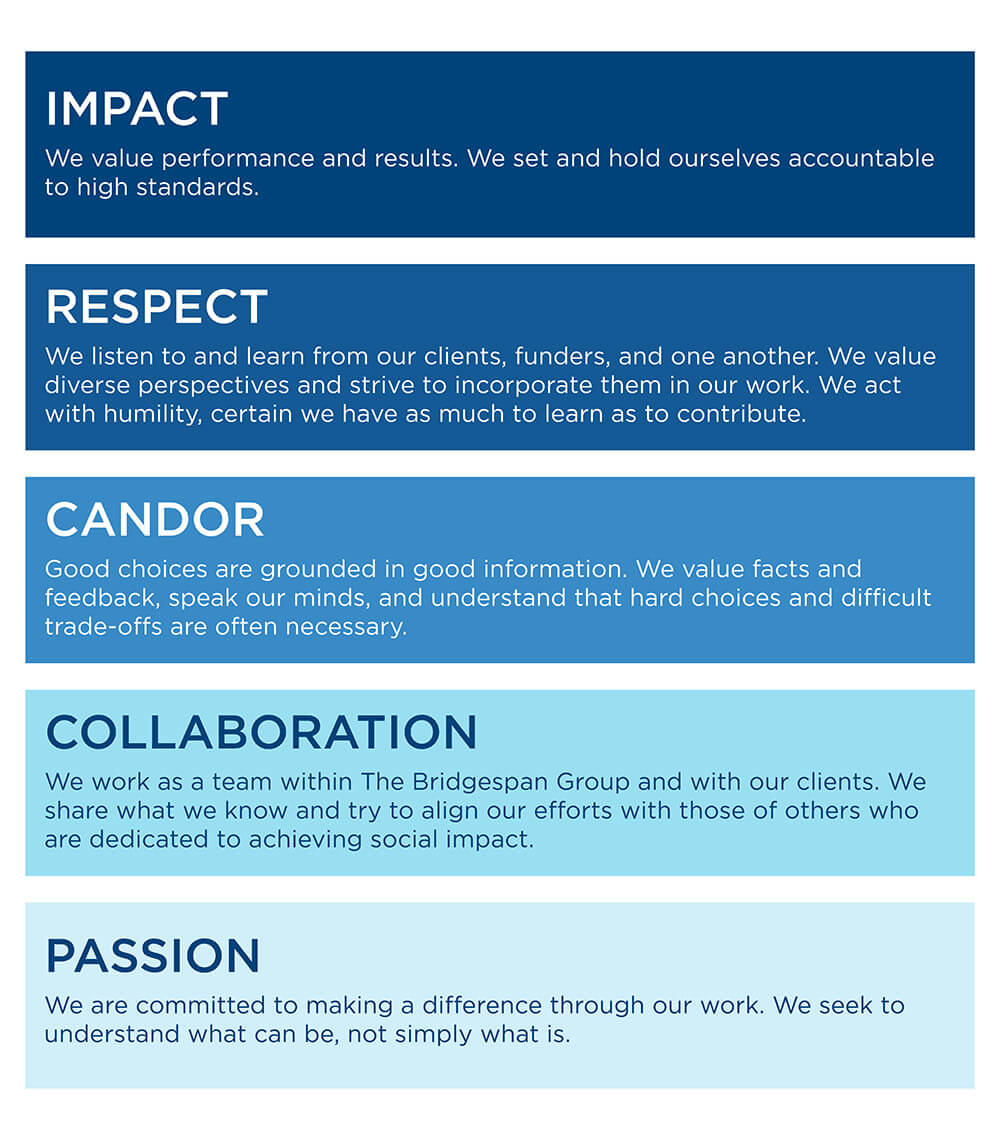 As a mission-driven organization, Bridgespan understands the importance of our clients' values and beliefs. Our people are deeply passionate about the work they do and the opportunity to create a better world.
Visit our most recent online annual report for additional details about our organization.
Bridgespan's Co-founders Describe Our Journey of Impact