Helping Your Nonprofit and NGO Grow and Scale Your Impact
Demand for services – whether caused by new needs or longstanding structural inequities – often exceeds a nonprofit's ability to keep up. Closing the gap puts pressure on nonprofits to grow.
We have 20+ years of experience helping nonprofits and NGOs develop equitable growth plans. Sometimes those plans aim for an incremental increase in the number of people served. Other times, plans call for a fundamentally new approach aimed at transformative scale on a population level.
---
How We Help You Grow and Scale Your Impact
We help you navigate the complex decisions that accompany planning for growth. Our collaborative process identifies ambitious yet practical solutions for expanding your organization and scaling your impact. We help you:
Test Your Readiness to Grow: By assessing unmet needs, your program model, and organizational capabilities.
Establish a Roadmap For Growth: Including growth targets and priorities, opportunities for innovation and piloting, staff needs, and funding goals.
Develop a Model For Transformative Scale: Including new approaches to achieve the impact you seek, targets for increased reach and impact, and plans for sustainable funding.
Develop a Monitoring, Evaluation, and Learning Plan: To ensure continuous quality improvement.
What Anudip Says About Its Scaling Work With Bridgespan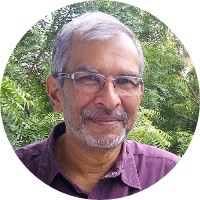 "You guys did a great job. You left us with a working plan that was pretty much a monthly task list... You made us think; that is the biggest thing. We were rushing from issue to issue. You made us think about strategy rather than tactics. You generated an integrated plan against which we are making progress. Our plans were not clear until the project."
Dipak Basu
Board Chair (Former CEO), Anudip Foundation
Nonprofits Bridgespan Has Helped Scale and Grow
We have had the privilege of working with ambitious nonprofits and NGOs helping them to scale their social impact.

Bridgespan Publications About Nonprofit Scaling and Growth
Bridgespan conducts extensive research into growth and transformative scale. We share our findings on our website and in publications like Harvard Business Review and Stanford Social Innovation Review.
Bridgespan's Experts in Nonprofit Scaling and Growth