Helping Your Nonprofit and NGO Define and Clarify Your Strategy
Strategic planning is one of the most important things you do. It challenges you to grapple with several interdependent questions: Are you clear about the impact you seek to achieve? Which results will you hold your organization accountable for? How do you marshal the talent and resources needed to deliver those results?

We help you clarify your thinking to articulate your organization's intended impact and theory of change–a description of how you plan to bring about the results you seek.
---
How We Work With You to Define and Clarify Your Strategy
Whether you need support from our consulting teams, participate in our community based executive team programs, or choose to benefit from our structured online programs, we are there to support you.
Strategy Discussions Often Raise Difficult Questions: We help you answer those questions by tapping into your values and beliefs, listening closely to the needs of your stakeholders, and analyzing and disaggregating data to ensure equitable outcomes. This process bolsters the strategic clarity needed to prioritize activities and make the most effective programmatic investments.
Apply Analytical Rigor: We gather and analyze relevant data so that you can make choices informed by qualitative and quantitative evidence.
Articulate Your Change and Impact Goals: We help you arrive at consensus on your organization's intended impact goals and articulate a theory of change.
Align Strategy and Implementation: We help you develop a plan to mobilize staff and resources to ensure that day-to-day operations focus on implementing strategic goals.
What the Anti-Defamation League Says About Working With Bridgespan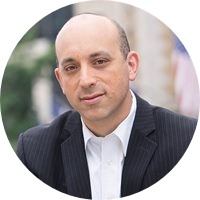 "The Bridgespan team worked with me and my team to develop and lead a nine-month process that engaged hundreds of internal and external stakeholders, created a new sense of shared leadership and accountability, and resulted in a new organizational strategy that should lead to sustainable impact for many years to come. Their team analyzed the data and discovered trends that we had not seen. Equally importantly, they helped us negotiate complex interpersonal dynamics and make a series of hard decisions that will serve us well."
Jonathan Greenblatt
CEO and National Director, Anti-Defamation League
Nonprofits and NGOs Bridgespan Has Worked With
We have had the privilege of working with nonprofits and NGOs helping them to scale their social impact.

Bridgespan Publications About Nonprofit and NGO Strategy