Place-Based Community Change to Improve Economic and Social Mobility
Consulting to Help Funders and Nonprofits Meet the Most Pressing Priorities of Marginalized Communities
We envision communities where all residents can thrive, regardless of their race or income. Barriers to economic and social mobility, such as limited job opportunities, restricted access to good schools or loans, and substandard medical care, make it hard for individuals and families to thrive. Structural forces of economic and racial inequity make it much more likely for Black, Indigenous, and other people of color to face these barriers. We work with funders, national and local intermediaries, and local nonprofits to understand community barriers and to create new approaches and partnerships that meet the pressing priorities of their most marginalized communities.
---
Questions We Help Philanthropists Address
We listen carefully to your goals for place-based change and work with you to develop an action plan. Our collaborative approach places your community context, values, and priorities front and center. You control the decisions. We provide you with tailored options.
Understanding Areas of Opportunity for Impact: How do I identify the priorities of community members and other stakeholders, particularly people of color? How do research, local assets, and momentum inform how I translate priorities into action plans? For community foundations, what are the opportunities to better serve donors and direct their funds to the highest-impact opportunities in the community?
Learning From and Collaborating With Others: From what past and current efforts can I learn? How might collaboration with others, including across sectors, accelerate change?
Investing Strategically: What strategy will enable my resources, both grants and investments, to effectively lead to impact while advancing racial equity?
Changing my Organization to Support Racial Equity: What changes should I make in the funding process, in my team, and in my organization's culture to advance racial equity goals?
Learning and Improving: How do I measure the impact of my investments? How can I, and the organizations in which I invest, learn and improve over time?
Questions We Help Place-Based Nonprofits Address
Nonprofits that support place-based mobility are up against long-standing disparities in housing, employment, education, and health caused by public policy decisions, market failures, lack of coordination, and patterns of discrimination. To overcome these inequalities, nonprofits must develop new, collaborative approaches to address interrelated issues. We work with your team to identify high-impact opportunities by providing deep expertise and rigorous analytic support.
Embedding Community Voice and Authority: What are best practices for bringing in community, particularly those of Black, Indigenous, Latinx and other structurally marginalized groups, to shape and help implement an agenda?
Devising Strategies for Transformative Impact: What are the right goals to set for my community that will lead to inclusive, sustained change? Where can my resources produce the highest and most equitable impact? How do I measure the change I seek? Who can I collaborate with to achieve these goals?
Creating a Sustainable Future: How do I understand the economics of scaling and develop the funding sources and effective operating model that sustains my organization for years to come?
Balancing Experimentation and Growth: When should we make tradeoffs between experimenting with new ideas and focusing on growth?
What StriveTogether Has to Say About Working With Bridgespan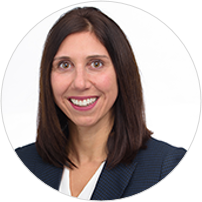 "Bridgespan has been a trusted partner in StriveTogether's growth since the very beginning. From supporting the development of our first national strategy to working alongside us and our national network of partners to develop an ambitious five-year plan to deepen our results in communities, Bridgespan has been there. StriveTogether has relied on Bridgespan to help gather insights from our core stakeholders and bring knowledge of the field to help shape our strategy. As a result, StriveTogether is recognized as a leader in the field and our Network of partnerships continue to achieve results for children and families in communities across the country. We are grateful for Bridgespan's support and guidance throughout our journey to becoming a national movement."
Jennifer Blatz
President & CEO, StriveTogether
Place-based Nonprofits, NGOs and Philanthropy We Have Helped
Nonprofits:

Philanthropists:

Related Publications
We conduct research and share our insights on the power of place-based change. Our insights are available on our website.
Our Place-Based Consulting Experts