Innovation Strategy Services
Consulting and Group Facilitation to Build Innovative Pathways to Organizational Goals
Social sector leaders work tirelessly to improve the quality of life for those they serve. Yet many are keenly aware of the gap that exists between their current efforts and their long-term vision and goals. Innovation and reinvention can close this gap. Bridgespan helps organizations define their innovation agenda and build their capacity to innovate over time.

Bridgespan supports funders, nonprofits, and NGOs in pursuing social innovation in three ways. We partner with the organizations in: 1) Developing strategies aligned to impact goals, 2) Designing for the organizational capacity and processes required to innovate, and 3) Facilitating collaborative processes, including Impact Labs, that engage stakeholders in generating and supporting the development of innovative ideas and initiatives.
---
Questions We Help Nonprofit and NGO Leaders Address
Many organizations recognize the need for social innovation to generate greater impact, but they don't know where to begin. We work side-by-side with your team, helping you answer your most important questions:
Developing a high-impact, adaptive strategy: What is the gap between your goals and current efforts? Where can innovation help close that gap? In particular, how will your innovation agenda drive towards more equitable outcomes by race and other important dimensions?
Organizational design and operating model: How will your organization need to change to become more innovative? How will you create the type of diverse and inclusive culture that is key to innovation? What structure, roles, and processes will it take to sustain that capacity?
Product and program innovation: What are the problems you seek to solve, and for whom, which require a new program or service model? What is the process you will use to develop, test, and refine new approaches, particularly to ensure they support equitable outcomes for those most vulnerable?
Stakeholder engagement and collaboration: How will you engage key stakeholders and partners to source, co-design, and pursue innovative ideas? How will you sustain those innovative initiatives?
Questions We Help Funders Address
Funders are often eager to support innovative ideas. But, it can be a challenge to move from wanting to encourage innovation to knowing how to support leaders and organizations to innovate. We listen to your philanthropic ambitions and recommend approaches then help you navigate a number of key questions, including the following:
Investing strategically: Given your philanthropic preferences and the gaps in the field, where will you need to invest in innovative leaders, organizations, and solutions to achieve greater impact? How can you ensure your support reaches innovators and innovations that meet the needs of those least well served by practices, systems and structures today?
Supporting grantees: What type of funding and other services will you provide to encourage and support grantees to take smart risks and do the hard work of innovating toward better solutions?
Facilitating collaboration: How can your organization collaborate with grantees, other funders, and field leaders to source, screen, and support the most promising innovators and innovations?
Examples of Innovation Strategy Services Work with a Nonprofit:
Helping the Ounce of Prevention Fund Build the Capacity to Innovate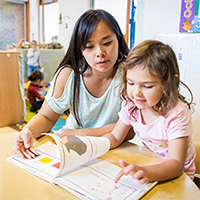 The Ounce of Prevention Fund strives to give children in poverty the best chance for success in school and in life by advocating for and providing the highest-quality care and education from birth to age five. The fund sought Bridgespan's help in identifying customers, potential partners, and major funding streams for the high-potential programs it sought to develop and disseminate. Bridgespan also supported the fund to develop an operating model–the structures, roles, accountabilities, and ways of working–that would enable it to innovate to better serve early learning professionals and leaders over time.
What EdFuel Has to Say About Working with Bridgespan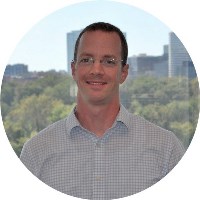 "There are a few moments in the history of any organization that its leaders can point to and say, 'This changed our trajectory.' Working with Bridgespan has been, for EdFuel, one those times."
Jimmy Henderson
Former Chief Executive Officer, EdFuel
Examples of Innovation Strategy Services Work With a Funder:
How Bridgespan Is Supporting Audacious Project Innovators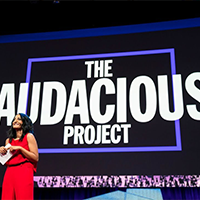 The Audacious Project aims to spark the creation and execution of breathtakingly bold ideas for a better world by giving more of the world's greatest social change leaders the opportunity to access funding from a collaborative group of donors. Bridgespan collaborates with the Audacious Project at all stages, including through an ideation workshop and targeted advisory support for finalists to help them develop innovative proposals and create compelling pitches. The Bail Project, One Acre Fund, Girl Trek, and Project Echo are among those who have received funding.
What Harlem Children's Zone Has to Say About Working with Bridgespan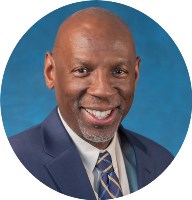 "Bridgespan has been a critical partner for 15 years, helping the Harlem Children's Zone turn ideas into innovative programs to help thousands of children and families. Much of what we have done has been without precedent; Bridgespan was invaluable in helping us move through uncharted territory. Through their thoughtful counsel, we rolled out initiatives that are now models for organizations across the country."
Geoffrey Canada
President, Harlem Children's Zone
Nonprofits, NGOs and Philanthropy We Have Helped With Innovation Strategy Support
Nonprofits: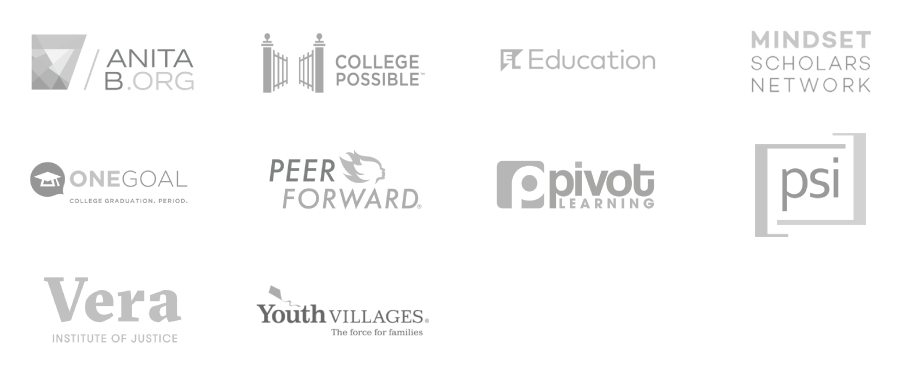 Foundations:

Recent Publications with Guidance on Innovation