Climate and Environment
Consulting to Help Nonprofits, Funders, and Impact Investors Improve the Environment and Tackle Climate Change
A decade ago, few in the social sector regarded the environment and climate change as among the highest-priority issues. That's not the case today. The field has become increasingly vibrant. Community-based environmental justice organizations are receiving enhanced recognition and more funding for work they've been doing for decades. More funders are incorporating environmental and climate issues within their strategies. Impact investors are seeking opportunities for positive returns both financially and for the environment. The urgency to achieve faster and more equitable progress has never been more critical.

Whatever your environmental endeavor, Bridgespan can help you address the strategy and operational issues that frequently cause nonprofits, funders, and impact investors to stumble on the path to becoming high-performing organizations and achieving their visions for a sustainable and just society.
---
Answering Questions to Help Environmental Nonprofits and Intermediaries Work More Effectively
Your mission is to improve the environment. But with so many players pursuing a similar path, it's important for your organization to define its unique role, including its relationship to funders. Our consulting teams can help your organization address important questions like the following:
Strategic Clarity: What segments of the environmental field hold the most promise for impact, given our unique value-added? What's the most promising role for us to play, individually and in collaboration with other players, including funders?
Growth and Scaling: What growth options will enable us to achieve the right impact, including how we serve the most marginalized or vulnerable communities? When is collaboration a good idea?
Funding Strategy: Do I have a funding approach for sustainable growth? Which funders are the best fit for our impact goals?
Organizational Effectiveness: Are the right leadership development and organizational structures and processes in place to execute our strategy? How should we adapt our operating model to the new requirements of our strategy?
Portfolio Assessment: Am I evaluating programs and services to ensure they are contributing to our mission and are sustainable?
Answering Questions that Help Philanthropists, Collaborators, and Impact Investors Achieve Environmental and Climate Goals
You care about our planet and the legacy we are leaving future generations. Investing in the fragmented environmental field can be complex and daunting. Often, multiple global actors are addressing discrete and overlapping elements of environmental problems. You may need help creating a strategy that fits the pieces together to have the greatest impact. Bridgespan's philanthropy consulting teams can help you find solutions to your priority issues:
Strategic Clarity: With so many funding possibilities, how do we develop a strategy that has coherence and brings a focus to my grants or impact investments?
Selecting the Right Grantees or Investees: How do we identify and effectively support a diverse range of grantees or investees that represent the communities most affected by climate change and other environmental concerns?
Collaborating With Other Funders: What are the best opportunities to join with other funders? How do we structure our approach to collaboration?
Measuring Impact: How do we help grantees or investees collect and analyze the qualitative and quantitative data needed to measure success?
Examples of Environmental and Climate Change Work With a Nonprofit:
Working with National Geographic Society on Defining Its Unique Role as an NGO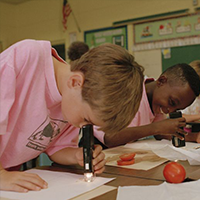 National Geographic Society is a global nonprofit committed to using the power of science, exploration, education, and storytelling to illuminate and protect the wonders of our world. The organization went through a significant transition in 2015, when leaders executed a joint venture with 21st Century Fox that divided it into two entities: National Geographic Partners, a for-profit media company; and National Geographic Society, an NGO. National Geographic Society engaged Bridgespan to work with senior team members in a series of retreats to develop impact goals around its three focus areas: education, storytelling, and science and exploration. Bridgespan has continued to work with National Geographic Society through the subsequent buyout of National Geographic Partners by Disney and support refinement of their strategy given the new partnership with Disney.
What National Geographic Society Has to Say About Working With Bridgespan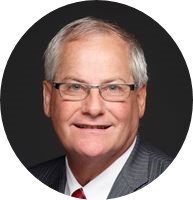 "Bridgespan has been a strategic partner to the National Geographic Society's senior leadership during a pivotal period of transition for our 132-year-old organization. We're grateful for their deep expertise, thoughtful approach and collaborative spirit."
Michael L. Ulica
President and Chief Operating Officer, National Geographic Society
Examples of Environmental and Climate Change Work With a Foundation:
Helping ClimateWorks Update Its Strategy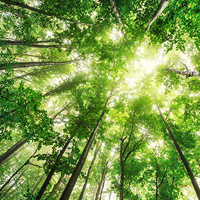 ClimateWorks Foundation is a global platform for philanthropy to innovate and accelerate climate solutions that scale. They deliver global programs and services that equip philanthropy with the knowledge, networks, and solutions to drive climate progress. ClimateWorks engaged Bridgespan to help update its strategy and align its operating model to match its evolving goals. A Bridgespan team collaborated with ClimateWorks' executive team on a strategic refresh with a focus on its unique value proposition and distinctive products and services. Bridgespan also worked with ClimateWorks leadership to design an updated organizational structure and identified the executive team's top priorities to increase overall effectiveness.
What ClimateWorks Has to Say About Working With Bridgespan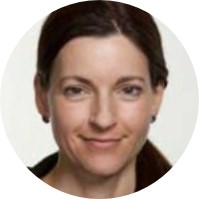 "Bridgespan quickly assembled a strong team for our project. They listened and understood what we needed, pushed our thinking, managed a tight project schedule, and produced high-quality outputs that are helping us take our organization to the next level."
Charlotte Pera
President and CEO, ClimateWorks Foundation
Examples of Environmental and Climate Change Work With an Initiative:
Launching the Mosaic Initiative to Support the Environmental Field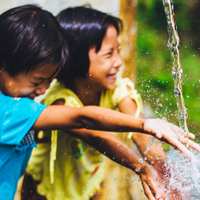 The scale of environmental problems today requires a strong field that is connected, highly effective, and capable of meeting evolving challenges. Mosaic, a participatory grantmaking collaborative launched in 2018, invests in movement infrastructure to better support people working for clean air and water, a safe climate, healthy and just communities, and protection of our natural systems. Mosaic engaged Bridgespan in a strategic planning process to define and "field test" its unique vision, develop its collaborative structure and operating model, build its budget and implementation plan, and support extensive co-design work with environmental and justice organizations and advocates.
What the Mosaic Initiative Has to Say About Working With Bridgespan
"We appreciated the quality of the work and level of sophistication and brainpower that Bridgespan brings to its work. They are high-caliber and friendly people who bring invaluable insight and experience."

Environmental and Climate-Focused Clients We Have Worked With: