Public Health Consulting
Helping Funders and Nonprofits Ensure All People Live Healthy Lives
We believe that good physical and mental health is essential for all of us to live our lives to their fullest potential. Healthy communities provide everyone an opportunity to thrive by providing essentials, such as nutritious food, stable housing, good jobs, and safe places to play. Bridgespan collaborates with innovative public health and healthcare nonprofits and funders (including community health foundations) that seek to make healthy choices available to all, especially for the most vulnerable among us. We aim to bring an equity lens to all our work.
---
Questions We Help Public Health Nonprofits and NGOs Address
As you seek to create greater impact on the populations you serve, you may benefit from outside experience and expertise. We work side-by-side with your team, providing rigorous strategic and analytic support to help you answer your most important questions:
Strategic Clarity: Do I have the right strategy, and are we deploying our resources effectively to achieve the desired public health impact? Does our strategy seek to provide equitable outcomes and eliminate racial and caste disparity?
Growth and Scaling: What are my options for growth that will allow me to scale significantly to serve many more people and families?
Funding Strategy: How do I develop a funding approach that balances government and philanthropic funding along with fee-for-service offerings?
Measurement, Evaluation, and Learning: Are we clear on our impact goals? Do we have the right measurement approach and capabilities to track progress, learn, and innovate?
Organizational Effectiveness: Does my organization have the right leadership, expertise, and organizational/decision-making structures and processes in place to execute my strategy?
Network Design and Optimization: Are we organized to work most effectively with our network affiliates and members to pursue our impact goals?
Questions We Help Public Health Funders Address
Our collaborative approach places your needs front and center. We listen to your philanthropic ambitions and provide you with options tailored to your goals. The questions we help you answer include:
Investing Strategically: Given the issues/populations I am passionate about, what strategies should I choose to create the greatest impact? How can we ensure equitable outcomes?
Building the Field: How can my philanthropy strengthen the public health field to create lasting benefits for our communities, particularly those experiencing poverty and racial and caste disparities?
Sourcing and Due Diligence: Given the strategies that I am pursuing, how do I source and conduct due diligence to choose grantees that will have the greatest impact?
Collaborating with Other Funders: How might collaboration with like-minded funders accelerate progress towards our goals? Who should we collaborate with? How should we do it, and what resources do we need?
Measurement, Evaluation, and Learning: Are we clear on impact goals for ourselves as a funder and for our grantees? Do we have the right measurement approach to track progress, learn, and innovate on our impact portfolio? Are we effectively supporting our grantees in their own measurement, evaluation, and learning goals?
Examples of Public Health Consulting Work With a Nonprofit:
What Truth Initiative Has to Say About Working With Bridgespan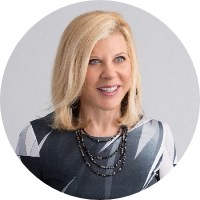 "We have just completed our third strategic planning process with Bridgespan. Each time, the experience has been excellent. Our Bridgespan partners bring a very high level of expertise, a broad range of experience that we could not access on our own and are excellent partners, providing just the right combination of listening, guidance, and perspective to the process. I recommend them highly."

Robin Koval
CEO & President, Truth Initiative
Helping Truth Initiative with Strategic Planning
Since 2000, Truth Initiative, a public health nonprofit dedicated to achieving a culture where youth and young adults reject smoking, vaping and nicotine, helped drive a dramatic nationwide drop in the percentage of young people using tobacco. Bridgespan has collaborated with Truth Initiative several times over the past five years to help them develop strategic plans that have sharpened their goals; create strategies to increase their impact through public education, research and policy, community engagement, and innovative new products; and articulate milestones and metrics. Most recently, Bridgespan has been working with Truth Initiative to help them develop a new strategic plan that will address the meteoric rise of e-cigarettes/vaping among our nation's youth and young adults.
What Project ECHO Has to Say About Working With Bridgespan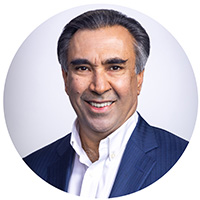 "Bridgespan has been a tremendous partner as we've grown and scaled around the world. The Bridgespan team bring a high level of expertise and experience to the table that we could not access on our own. Their insightful and creative approach has helped us work through some of our biggest challenges."

Dr. Sanjeev Arora
Founder and Director, Project ECHO
Helping Project ECHO with Strategic Planning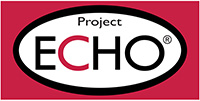 Founded in 2003 to help healthcare providers get the knowledge they need, where they live, Project ECHO now helps save and improve lives in low-resourced areas around the world. ECHO builds communities of practice through free virtual mentoring and learning. Through ECHO, professionals learn and share best practices in health care, education, and more. ECHO has proven effective across disciplines and geographies as a way to reduce disparities and drive collaborative solutions for local priorities. Bridgespan supported ECHO in crafting its seven-year strategy to reach its audacious goals of impacting one billion lives globally by 2025, including developing tools for measuring and projecting growth, and engaging new and existing funders. Since then, Project ECHO has launched over 600 new partner hubs around the world and reached learners in 195 countries.
Examples of Public Health Consulting Work With a Funder
What Robert Wood Johnson Foundation Has to Say About Working With Bridgespan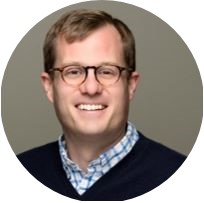 "RWJF has worked with Bridgespan on several projects over the past decade, both at the Foundation level and within our teams' portfolios. Bridgespan's consultants are both smart and creative. But what I most appreciate about them is that they've worked to meet us where we are, with a practical understanding of the organizational and environmental contexts that affect our behavior and decisions."

Brian Quinn
Associate Vice President of Research-Evaluation-Learning, Robert Wood Johnson Foundation
Helping The Robert Wood Johnson Foundation Scale Social Innovations
Since 2009, Bridgespan has worked with The Robert Wood Johnson Foundation on several projects, including strategic planning for a number of its grantmaking teams and functions (e.g. Vulnerable Populations, Coverage) plus sourcing and due diligence. Bridgespan has also supported some of its grantees in their own strategic planning work (e.g. Active Living by Design, The Public Health Law Network.)
Example Public Health Focused Nonprofits, NGOs and Philanthropy with Whom We Have Worked
Nonprofits: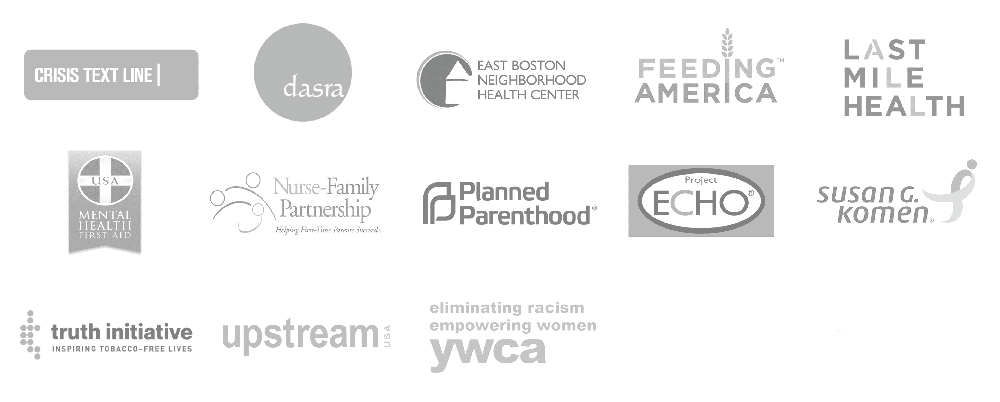 Foundations:

Recent Publications on Public Health
We often research and write about issues relating to Public Health. Our articles appear in publications such as the Stanford Social Innovation Review, and on our website.