Helping Your Nonprofit and NGO with Funding Strategy
Developing and implementing a sustainable funding model tops the worry chart for most nonprofit and NGO leaders. We help you evaluate your current funding model and reshape it to keep pace with your impact and scaling ambitions.
---
How We Help You With Your Funding Strategy
We collaborate with your executive and development teams to learn what has worked and what has not. We often involve staff, board members, and key funders in a series of workshops that aim to build consensus around your goals and funding strategy. We also look at similar organizations to learn from their experiences. Building on that knowledge, we work with you to identify funding approaches that are a good fit for your organization. We help you:
Determine Funding Options: We review and advise you on the range of funding models that can put your organization in the best position to achieve its goals.
Chart an Implementation Plan: We work with your team to develop a plan to put your new approaches to funding into practice.
Become "Big Bettable": If your organization aspires to attract a multimillion-dollar "big bet," we help you become "big bettable" by articulating your goals and describing how you would absorb and manage a major infusion of funds.
What Rare Has to Say About Its Work With Bridgespan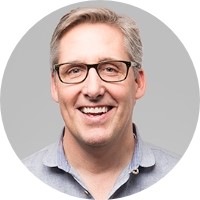 "Clarity is king when running a nonprofit. Picking a sensible funding model was one of the most liberating and clarifying things we've done to date. I empathize with leaders who constantly wonder (or are constantly asked), why not membership, what about online giving, how about government grants, or fee for service? Taking 'maybe' out of the process has already boosted our bottom line."

Brett Jenks
CEO, Rare
Nonprofits and NGOs Bridgespan Has Helped With Their Funding Strategies
We have had the privilege of working with many nonprofits and NGOs helping them improve their funding strategies.

Bridgespan Publications About Nonprofit and NGO Strategy
Bridgespan conducts extensive funding research, and we share our findings on our website and in social sector publications like Stanford Social Innovation Review.