Executive Team Development
Consulting and Training to Improve Nonprofit and NGO Capacity
Your people dedicate every day to improving the lives of individuals and families in the communities your organization serves. As a leader, you carry the responsibility to ensure that your leadership team has the knowledge, skills, and diversity needed to work effectively to achieve your goals. Based on years of experience, we understand that developing a high-performing leadership team is not easy. We draw on that rich experience to tailor a leadership development plan to your organization's needs.
---
Leadership Development Questions We Help Nonprofits Answer
The people in your organization allow you to have impact. Yet, complexities with hiring, training and retaining diverse and talented people can be overwhelming. We collaborate with your team to develop solutions for your unique leadership development challenges. We can help you with answers a wide range of questions, including:
Strengthening the Leadership Team: What programs or practices can I adopt to improve my executive team's effectiveness?
Building Bench Strength: How do I build the processes needed to create a pipeline of future leaders ready to step into key roles, including executive director to ensure we have impact?
Making Diversity a Priority: How does our organization create an inclusive, customized talent development process (particularly if you are spread across geographies and cultures?)
Coping With Uncertainty: Given limited resources and escalating demand, how does my leadership team set priorities and make tradeoffs?
Leadership Development Questions We Help Funders Answer
Funders care deeply about the ability of the nonprofits they support to field effective leadership teams. We collaborate with your team to identify leadership development opportunities for your grantees. We can assist in addressing a variety of questions, including:
Developing Senior Leaders: How can I best support the leadership training opportunities for senior nonprofit leaders?
Supporting Diversity: What programs or practices best serve leadership development opportunities for people of color?
Focusing on Communities: How do I develop a strategy to enhance the effectiveness of leadership teams among grantees that I support within a community or region?
Building the Leadership Field: How do I identify opportunities to invest in strengthening the field of leadership training for nonprofits?
How We Helped Fresh Lifelines for Youth Build Management Muscle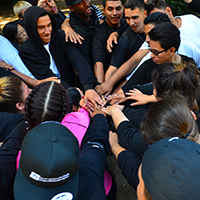 FLY (Fresh Lifelines for Youth), founded in San Jose in 2000, works across the San Francisco Bay region to prevent juvenile crime and incarceration through legal education, leadership training, and one-on-one mentoring. As the organization grew from a single full-time person to more than 70, the executive team turned to Bridgespan's Investing in Future Leaders program for guidance with team building and leadership development. The program provided practical advice and helpful tools for the team to align on shared purpose and to plan for the next generation of leaders.
What Fresh Lifelines For Youth Has to Say About Working With Bridgespan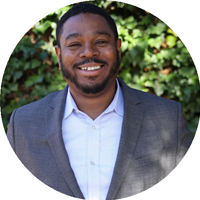 "The program really pushed us to think critically about not only what our current emerging leaders need in order to grow as professionals, but also about the qualities we need in our future leaders for the organization to realize its vision for growth."
Ali Knight
Chief Operating Officer, Fresh Lifelines for Youth
---
How Bridgespan Helped Seattle Funders Develop Nonprofit Leaders and Have Impact in Their Communities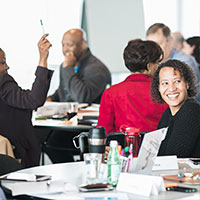 In 2014, The Bridgespan Group launched Leading for Impact (LFI), a two-year program that helps organizations develop their strategies and improve their effectiveness and impact. The LFI consulting experience has helped 260 leading nonprofits in the Atlanta, Washington, DC, Seattle, Boston, Chicago, Detroit increase the impact they have in their communities. Local philanthropists collaborate to make this possible by creating a scholarship pool to cover 80 percent of program costs, so LFI is accessible to the nonprofits that can benefit the most. As an example, since 2016, in partnership with local community funders like the Seattle Foundation, LFI has served 50 Seattle nonprofits that provide nearly $1 billion in services annually.
---
What the Seattle Foundation Says About Leading for Impact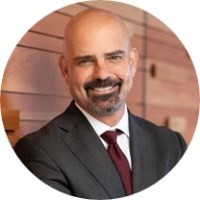 "Leading for Impact allowed us to make a deep and lasting contribution to a critical mass of nonprofits and leaders essential to our community. It was a rare opportunity to make a world-class investment in the impact we care about."
Tony Mestres
President & CEO, Seattle Foundation

Examples of Nonprofits We Helped With Leadership Development