Established in 2015, Bridgespan India helps catalyse a stronger and more resilient social sector with the goal of improving quality of life for the most vulnerable communities. Through consulting services, insights sharing, and leadership development programs, we support mission-driven funders and NGOs that are addressing today's most pressing challenges and opportunities.

We leverage The Bridgespan Group's global experience and best practices, gathered over more than two decades in the sector, as well as our team's local expertise to change systems, build fields, and accelerate social change in India and across South Asia.
---
Supporting Philanthropy and NGOs with Consulting Services
How We Help Donors and Investors
We collaborate with foundations and trusts, individuals, impact investors, and corporations (CSR) to start, expand, or reorient their philanthropy. We support donors and investors seeking to increase the impact and scale of their giving and make their philanthropy more strategic and effective. Our team also serves philanthropic collaboratives at the conception, design, and implementation stages.

Our areas of focus include education, health and nutrition, livelihoods, climate, and urban financing and management. Additionally, we are experienced in water, sanitation and hygiene, land rights for the poor, and judicial effectiveness. Within each of these areas, we pursue our work with the goal of enhancing social impact and a passion to bring about equity of opportunity across gender, religion, and caste.

Read more about how we:
How We Help NGOs and Social Enterprises
Bridgespan India supports NGO leaders who seek solutions to some of the most daunting issues faced by the vulnerable communities they serve. In our client work, we focus on improving the results of organisations by helping them to define, grow, and scale their impact; designing organisations for effectiveness; and building strong leadership capabilities.

We also provide coaching to NGOs' senior leadership teams through the Bridgespan Nonprofit Development Program, a three-month capacity-building program focused on strategy and talent development.
Read more about how we:
What Our Clients Say About Working With Bridgespan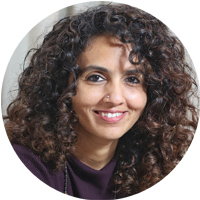 "Bridgespan is a friend and guide we immensely value in the sector. While collaborating on the Pay-What-It-Takes India initiative, EdelGive saw how much Bridgespan cared about the lack of sufficient financial enablement to the Indian grassroots ecosystem. It has always been a delight to engage with Bridgespan's wonderful team."
Naghma Mulla
CEO, EdelGive Foundation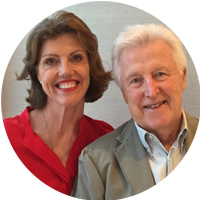 "We aimed to understand how to sustainably change the life path for a disadvantaged Indian adolescent girl, and to do this at scale. Bridgespan brought a unique and hugely important blend of skills, experience, and knowledge. Their deep understanding of field building and scaling—along with their knowledge of India and the local, sectoral environment—helped us arrive at a much clearer view of what had been achieved so far and the opportunities and options that lay ahead."
Lynne and Peter Smitham
Kiawah Trust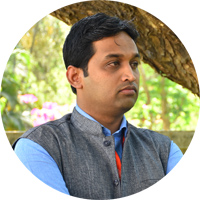 "In my two years of leading the tribal health collaborative Anamaya, Piramal Swasthya's partnership with Bridgespan has been a highlight. Bridgespan's contribution in shaping this collaborative has been immense, both from a strategic point of view as well as in networking and forging partnerships. We look forward to developing an even stronger partnership with Bridgespan."
Shailendra Hegde
Senior Vice President and Head of Public Health Innovations, Piramal Swasthya Management and Research Institute
Featured Clients

Insights
The Bridgespan Group believes that big ideas and actionable insights can change thinking, shape debates, and inspire action. Our research has been published in journals and media outlets including Stanford Social Innovation Review, The Times of India, The Economic Times, Forbes India, Mint, and India Development Review.
Bridgespan India also strives to influence the sector through its multi-year commitments to researching Pay-What-It-Takes philanthropy and community-driven change.
Our Leadership
Our team works deeply with donors, NGOs, and other social sector actors. We are inspired by a shared vision: to help strengthen clients' capacity to achieve greater social impact.
Advisory Board Members
Bridgespan India also receives invaluable guidance from our Advisory Board, a group of recognised leaders—from philanthropy, NGOs, impact investing, strategy and governance, and other fields—who share our dedication to accelerating change in the social sector.
Aditya Natraj, CEO, Piramal Foundation
Amit Chandra, Managing Director, Bain Capital
Anjali Bansal, Founding Partner, Avaana Capital
Karan Singh, Managing Director, Bain & Company India
Mirai Chatterjee, Director of Social Security, Self-Employed Women's Association
Nikhil Kamath, Co-founder and CFO, Zerodha
Poonam Muttreja, Executive Director, Population Foundation of India
Careers at Bridgespan
Working at The Bridgespan Group means tackling some of society's most critical challenges, collaborating with some of the brightest and most values-driven people you will ever meet, and acquiring top-tier consulting training. Visit Careers at Bridgespan to learn about our culture, view current job openings, and explore our Applicant Toolkit.