Helping Your Nonprofit and NGO Become More Effective
As your organization grows or you shift strategy, your organizational structure and processes need to adapt. It is important to reassess and revise how your organization operates to maintain strong and inclusive teams, leaders, and processes.
---
How We Help You Achieve Greater Organizational Effectiveness
We work with your executive team to clarify strategy, set priorities, structure effective meetings, and resolve roadblocks to effective decision making. More broadly, we help you determine whether your organizational structure, processes, capabilities—your operating model—need updating to more effectively implement your strategy. Our approach involves:
Talent Development: We guide you to develop an action plan to develop talent across the organization. The plan includes building future leaders and aligns with your equity and inclusion goals.
Executive Team Performance: We help you define effective CEO leadership, clarify the executive team's role, and establish processes for productive and inclusive group interactions.
Aligning Strategy and implementation: We help you evaluate and revise, as needed, your operating model—the blueprint for how you organize and deploy people and resources to translate strategy into results.
What UnidosUS Has to Say About Its Work With Bridgespan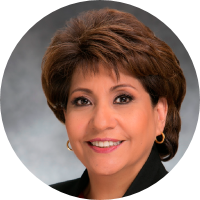 "For nearly a decade, Bridgespan has been an invaluable partner in helping to make the critically important work of UnidosUS more focused, more strategic, and more impactful. The caliber of their staff and the quality of their analysis and thinking have been consistently exceptional."
Janet Murguía
President and CEO, UnidosUS
Nonprofits and NGO Organizations Bridgespan Has Helped Become More Effective
We have had the privilege of working with many nonprofits and NGOs helping them improve their organization's effectiveness.

Bridgespan Publications about Nonprofit and NGO Organizational Effectiveness
Bridgespan conducts extensive organizational effectiveness research, and we share our findings on our website and in publications like Stanford Social Innovation Review.
Bridgespan's Nonprofit and NGO Organizational Effectiveness Experts