Helping Your Network Members Work More Effectively Together
Your nonprofit network has significant potential for creating more impact and delivering equitable outcomes, but you also operate in a complex environment involving multiple stakeholders, which complicates when and how to make needed changes. Bridgespan helps you address the unique organizational and management challenges facing your network and central office.
---
How We Help Your Network Have More Impact
We work with national and global networks to increase their impact across local sites and affiliates as well as at the central office. Rigorous data analysis and assessment of stakeholder perspectives guide us in identifying opportunities for improvement and greater impact. Across all our work, we understand the importance of engaging multiple stakeholders, including leaders and board members at both the network and local site/affiliate levels, in order to advance new strategies and initiatives.
Design and Execute Bold Strategic and Programmatic Initiatives: We help networks develop a vision and plan to implement and replicate effective programs across the network.
Build a More "Customer-centric" Central Office to Serve the Network: We help you identify how the central office can better serve and support its affiliates/sites. This includes developing a plan to deliver the most important services and resources that sites/affiliates need to be successful.
Refine Your Network Operating Model: We help you improve your operating model (governance, structures, accountabilities and ways of working) so you can best organize and allocate people and resources across the network, sites/affiliates and the central office to help translate your strategy into results.
Improve Local Site/Affiliate Impact and Develop Leadership Teams: We help local sites/affiliates gain clarity on their strategy and build capacity to improve their performance over time. We support local sites/affiliates through our customized consulting services, cohort-based programs and online leadership programs including Bridgespan Leadership Accelerator and Leading for Impact.
What the Boys and Girls Clubs of America Say About Working With Bridgespan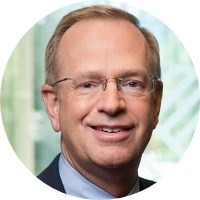 "The team at Bridgespan is incredibly strong and talented. They bring to the table a diverse and creative set of skills applicable in the strategic formation of breakthrough organizational transformation. With an exceptional sense of reality, Bridgespan works with all constituent groups to assemble a shared plan that resonates and moves to execution."
Jim L. Clark
President & CEO, Boys & Girls Clubs of America
What Y-USA Says About Working With Bridgespan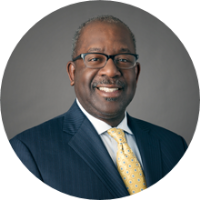 "Bridgespan has a deep understanding of large, federated networks that is unparalleled in the sector and a unique perspective on moving from aspiration to implementation."
Kevin Washington
President & CEO, YMCA of the USA
Nonprofits and NGOs Networks Bridgespan Has Worked With
We have had the privilege of working with many large networks and local affiliates, helping them define their roles and optimize their operations.
Networks:

Local Affiliates:

Bridgespan Publications About Nonprofit Networks
Bridgespan conducts extensive research on nonprofit and NGO networks, and we share our findings on our website and in publications like Stanford Social Innovation Review.
Bridgespan's Nonprofit Network Experts