Measurement, Evaluation, and Learning
Creating Tools to Guide Nonprofits and Philanthropy Toward Their Goals
Measurement is an important topic for funders who want to know how their money is spent, for nonprofits and NGOs that want to show their programs work, and for impact investors committed to financial and social returns. Measurement, however, isn't just a yardstick for success, it's a tool for learning and decision making that leads to better performance. As such, it aids strategic clarity, facilitates equity and inclusion, and validates innovation.
We tailor our approach to nonprofit measurement and evaluation to meet the specific needs of every client, guiding and gauging progress toward their ambitious goals.
---
Questions about Measurement, Evaluation, and Learning We Help Nonprofits Address
We think of nonprofit measurement, evaluation, and learning as decision-making tools, and we bring a racial and global equity lens to all of our measurement work. These tools are most effective when used organization-wide and when they incorporate measurement of programs, finance, operations, and leadership. We have helped clients answer questions such as:
What specific outcomes will we hold ourselves accountable for and over what timeframe?
What indicators will we use to track progress?
How do we design performance measurement that considers racial, ethnic, cultural, and socioeconomic factors?
How do we choose between—or blend—quantitative and qualitative measurement?
How can we use data to make decisions and innovate, and how do we share it internally and externally?
Questions about Measurement, Evaluation, and Learning We Help Philanthropy Address
As a funder, you may wrestle both with internal measurement concerns as well as how to help grantees measure their progress toward stated goals. We can provide guidance on a variety of topics, such as:
What outcomes do we care about for ourselves?
How do our grants map to those outcomes?
What outcomes do we care about for our grantees?
What key performance indicators matter most for grantees, and how do we track those indicators?
What tools (e.g., dashboards) can we use to track impact?
How do we center racial equity in our measurement strategy?
Questions about Measurement, Evaluation, and Learning We Help Impact Investors Address
We collaborate with impact investors across a range of asset classes—from market-rate private equity to below-market rate "catalytic" investments where there are higher levels of financial risk or expected lower returns. We tailor our support to meet your needs as you seek help with questions such as:
What impact do I hope to achieve as a fund?
How do I evaluate the potential social or environmental impact of an investment?
What quantitative or qualitative measures should I use to track progress?
What key performance indicators matter most for my investments?
How will I use performance measures to manage my investments to stay on track for anticipated impact?
Examples of Measurement, Evaluation, and Learning Work With a Nonprofit:
What SHOFCO Has to Say about Working with Bridgespan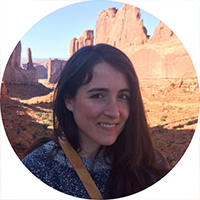 "SHOFCO worked with the Bridgespan team in Johannesburg to design a 5-year strategic plan that expands the SHOFCO Urban Network (SUN) community organizing platform towards a goal of one million slum residents, or, the critical mass necessary to achieve urban slum transformation across Kenya. This new strategic plan put an emphasis on SHOFCO's community organizing work (versus SHOFCO's long track record in service delivery), and pushed us to think creatively about how to develop a comprehensive M&E framework that substantiates systemic change at a slum-level and nationwide."

Elise Garrity
Chief of Staff, SHOFCO
Translating a New Vision for Impact into a Strategic Measurement and Evaluation Framework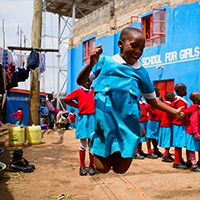 Shining Hope for Communities (SHOFCO) is a Kenyan grassroots movement that catalyzes large-scale transformation in urban informal settlements where inhabitants have inadequate housing and basic services—"slums," as the United Nations calls them. SHOFCO provides critical services for all, community advocacy platforms, and education and leadership development for women and girls. Bridgespan helped to articulate SHOFCO's new vision for transforming those settlements, centered on scaling its community organizing platform to enable one million residents of 20 urban slums across Kenya to shape their agenda and hold stakeholders to account in meeting their needs. We helped to translate this new vision into a strategic measurement and evaluation framework that will help SHOFCO track and manage progress toward its goals.
Examples of Measurement, Evaluation, and Learning Work With a Foundation:
What the TGR Foundation Has to Say About Working with Bridgespan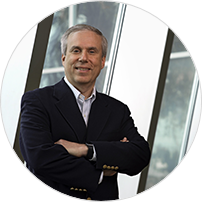 "We worked with Bridgespan in 2015 to design a five-year plan for growth that built on our core equities but allowed us to expand our impact in dramatic ways. It went so well that we re-engaged with their team this year to evaluate our work, setting the stage for our next period of growth and impact."
Rick Singer
Former President & CEO of TGR Foundation, A Tiger Woods Charity
Clarifying the Impact It Hopes to Achieve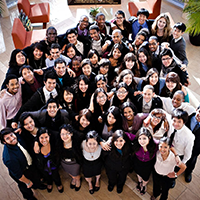 TGR Foundation seeks to empower underserved students to pursue their passions through education. The foundation engaged Bridgespan to help steer decisions around if and how it might change practices to maximize impact. We worked with the foundation to write a five-year operational plan containing strategic priorities, funding plans, milestones, and a learning agenda. We also identified performance measurement metrics to track intermediate outcomes and key performance indicators. The foundation used the measurement metrics to experiment and adapt its programs to better meet the needs of its students.
Examples of Measurement, Evaluation, and Learning Work With an Impact Investor:
What The Rise Fund Has to Say About Working with Bridgespan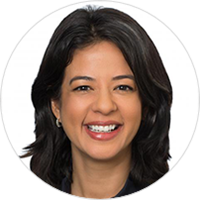 "Bridgespan's work is practical, execution-oriented, and courageous. I believe their contributions to The Rise Fund will advance the field of impact investing and our collective desire to measure and manage towards greater impact."
Maya Chorengel
Senior Partner, The Rise Fund
The Rise Fund: Developing a Measurement Tool for Evidence-Based Impact Investing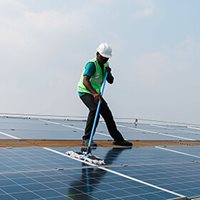 The Rise Fund was launched in 2016 as a $1 billion impact fund managed by TPG Growth. Rise engaged Bridgespan to ensure that impact remained at the forefront of its investments. Working together, we developed a data-driven approach and framework to project anticipated social or environmental impact before closing on an investment. Rise has used this new methodology to invest more than $1 billion in 30 companies, 15 in emerging markets. It closed the first fund at $2 billion and has announced a second impact fund.
Examples of Nonprofits, Philanthropy and Impact Investor Clients We Have Worked With
Nonprofits:

Foundations:

Impact Investors:

Publications that Include Guidance on Measurement and Evaluation
Our Experts on Measurement and Evaluation