Supporting Individuals and Families with Philanthropy Consulting
As a philanthropist, you understand the essential role your grantmaking plays in supporting nonprofits and NGOs committed to issues you care about. Your passion to make the world a better place drives your giving. But you also wrestle with making choices about how best to support the change you believe in.
We draw on more than 20 years of philanthropy consulting experience to help you fulfill your vision for social change. To meet your needs, we provide customized support, whether you are new to philanthropy, growing your portfolio, or revamping your strategy and goals.
---
How We Help You Meet Your Philanthropic Goals
We provide a full range of consulting and advisory services customized to your needs. We listen to your philanthropic ambitions and provide you with options ranging from targeted problem solving to long-term outsourced support. You control the decisions. Our services include:
Creating a High-Impact Strategy: We engage your heart and your head to create a strategy that matches your vision and delivers on concrete goals.
Finding and Vetting Grantees: We help you source grantees or impact investments, perform due diligence, and structure initial grants. We identify high-potential nonprofits, NGOs, and leaders—explicitly casting a broad net to identify leaders most proximate to the issues they seek to solve.
Measuring Impact: We help you measure and assess progress toward your impact goals.
Supporting Organizational Needs: We identify the resources and staffing you need to meet your long-term objectives. This may include working with search consultants, drafting job descriptions, interviewing candidates, and in some cases, providing long-term outsourced staffing.
How We Center Equity in the Design of Our Work
We consider the role of equity in your strategy from the first conversation through implementation. We help every US-based client grapple with the role of structural racism in their service of impact. Our analyses, whether through interviewing an inclusive range of stakeholders or disaggregating impact data, seek to apply a racial equity lens to lend greater understanding of implications on communities of color. For clients around the world, we raise and analyze a range of equity considerations (including ethnicity, gender, and caste) that contribute to disparities in outcomes and understand their impact on vulnerable populations.
What the Valhalla Charitable Foundation Has to Say About Working With Bridgespan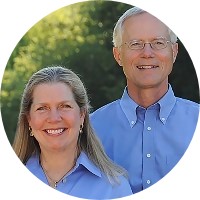 "Bridgespan has been our trusted partner in aggressively expanding the scale and scope of our philanthropy. They work closely with us to hone our philanthropic strategies, then they do the follow through...doing the deal sourcing and diligence we need for crisp decisions. Their insights have multiplied our philanthropic impact—and it's a lot more fun now with experts at our side."
Signe Ostby & Scott Cook
Valhalla Charitable Foundation
Helping the Valhalla Charitable Foundation Set Their Strategy and Scale Their Philanthropic Giving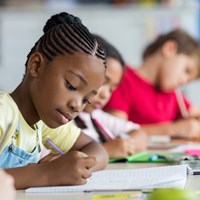 Bridgespan has worked with the Valhalla Charitable Foundation—the philanthropy of Scott Cook (founder of Intuit) and Signe Ostby (who has done strategic marketing and product management for Proctor & Gamble, IBM, Apple, Hewlett-Packard, and others)—to set the strategy for and scale their philanthropic giving. We have helped by conducting rigorous due diligence on potential funding opportunities and regularly evaluating the impact of their philanthropic portfolio. Over the past few years, Bridgespan has helped Valhalla build a vibrant portfolio of more than 30 organizations in four core areas:
Early childhood in the U.S.
K-12 education in the U.S.
Medical research and talent
Environmental innovation
Individuals and Families Bridgespan Has Helped With Their Philanthropy
We have had the privilege of working with some of the most ambitious and generous individuals and families on their philanthropy.

Bridgespan Publications About Philanthropy
We conduct research and share our insights on the power of philanthropy. Our insights have been published by Stanford Social Innovation Review, Harvard Business Review, the Chronicle of Philanthropy and are available on our website.
Bridgespan's Areas of Expertise
We have experts in the most important fields relevant to creating a more equitable and just society, and practices that make organizations more effective.
Field
Rural Prosperity
Women and Girls
Workforce and Economic Opportunity