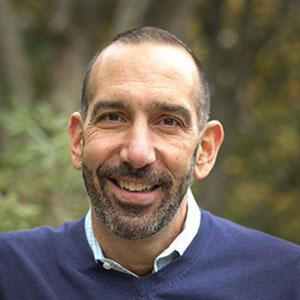 Dan Cardinali
President and CEO, Independent Sector
---
Dan Cardinali is a social entrepreneur who is passionate about creating a world where both people and the natural world can thrive.
As the president and CEO of Independent Sector, the only membership organization for nonprofits, foundations, and corporations in the United States, Dan has worked collaboratively with individuals and organizations to help nonprofits during COVID-19, ensuring they were included in the Paycheck Protection Program. Dan's commitment to service is also reflected in his tenure leading Communities In Schools, a national organization that ensures every student, regardless of race, gender, ability, zip code, or socioeconomic background has what they need to realize their full potential in school and beyond. He worked closely with the CIS Network to innovate and scale an evidence-based program that helps millions of K-12 students mitigate the effects of poverty on academic performance. Dan's early work as a community organizer in Guadalajara, Mexico, taught him the importance of local wisdom coupled with rigorous research and evaluation to create sustainable solutions that foster individual and collective flourishing.
Dan's commitment to service has been recognized with numerous awards, including the Promise of America Award from America's Promise, and being named to the NonProfit Times' Power and Influence Top 50 list from 2016 to 2021. He currently serves on the boards of the Fetzer Institute, Child Trends, Project Evident, and Sojourners.
Dan is also an accomplished writer and has published numerous articles on public education, social change, the nonprofit sector, and social justice. He holds a bachelor's degree in international relations from the Georgetown University School of Foreign Service and a master's degree in philosophy from Fordham University. Dan lives in Washington DC with his husband and their rambunctious dog.