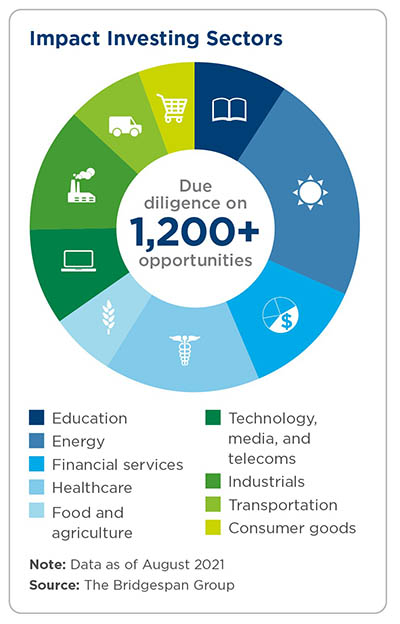 Impact investors, by definition, look for investments that will have significant positive impacts on society and the environment. They quickly learn that any particular investment can have a variety of impacts—sometimes a mix of positive and negative ones—and that they must think about how to balance these impacts. For example, electric vehicles typically help reduce carbon emissions. But in countries where electricity is predominantly generated from coal-fired plants, driving an electric vehicle only moves the emissions from the tailpipe to the smokestack. And how do you further assess the net impacts of particulate emissions on public health, and of the employment shifts on communities?

Our Bridgespan team has had the opportunity to ponder these questions for over 1,200 potential impact investments for a dozen clients based on four continents. For most types of investments, there is a common set of questions:
What is the evidence base for the intended social or environmental impact?
How compelling is the logic that translates outputs into outcomes?
How committed is the management team to realizing impact?
To what extent can impact be enhanced during the lifecycle of the investment?
What are the key risks that need to be managed?
And while there are common elements across sectors, there are also some significant differences among sectors in terms of how to think about and identify material impacts. In this series of short pieces, we explore several of these sectors and the particular themes, trends, and best practices that we have observed in each.