By Riti Mohapatra, Soumitra Pandey, Rishabh Tomar, Chanda Jain, Jigyasa Khattar, and Roger Thompson
Abundant evidence shows that India's Dalit and Adivasi communities remain at the bottom of a "broken ladder" for upward economic and social mobility. This report explores opportunities for funders and NGOs to work together to bring more rungs of the mobility ladder within reach for these historically marginalized groups.
By Anant Bhagwati, Karan Singh, Sudarshan Sampathkumar, Sambit Patra, and Jasleen Kaur
Growing domestic philanthropy is critical for India's advancement. Written in collaboration with Bain & Company, the report asks: what could spur Indians with wealth to give more and propel CSR programs to the next phase of their maturation?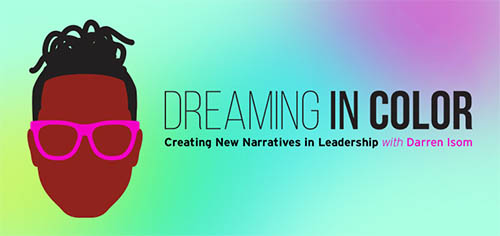 Join Bridgespan partner and host Darren Isom for the first season of Dreaming in Color.
The show offers a platform for BIPOC social change leaders to candidly share how their lived experiences—personal and professional—have prepared them to lead their work and drive the impact we all seek.
All six episodes are now available. Subscribe and catch up on season one.
You are receiving this email because you subscribed to The Bridgespan Group's Knowledge Letter. If you wish to no longer receive the Knowledge Letter, please click this link to unsubscribe. Unsubscribing from the Knowledge Letter will not affect your other newsletter or alert subscriptions. You can also review our privacy policy for details of how we use any information provided by you.

If you have any questions or problems unsubscribing from our communications, please contact us at

[email protected]

or call (617) 572-2833.

The Bridgespan Group
2 Copley Place, Suite 3700b, 7th Floor, Boston, MA 02116