By Danielle Berfond, Chanda Jain, Jasleen Kaur, Thabo Matshego, Roger Thompson, Karishma Uberoi, and Donald Yeh
Increasingly, international organizations working in the Global South (often with origins in the Global North) are reflecting on how they may be contributing to a concentration of resources and power. In a new report, we capture the experiences of a number of organizations as they examine what it means to center equity in their operating models.
This report highlights five trends from the experiences of 35 global organizations who are on this transformational journey and shares advice offered by their leaders.
Read more
By Riti Mohapatra and Rishabh Tomar in The Quint World
Despite India's constitutional guarantees for education and employment, Adivasi people continue to experience high rates of poverty and low levels of opportunity. One key factor we've heard is that interventions designed to empower Adivasi communities must focus on strengthening their agency and voice.
This article is based on Bridgespan research we shared in Pathways to Greater Social Mobility for India's Dalit and Adivasi Communities.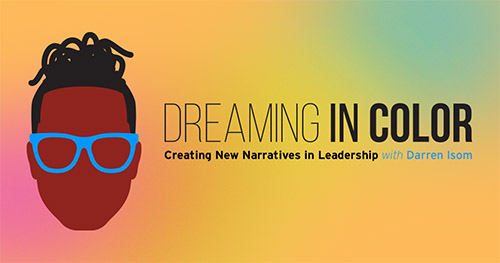 Dreaming in Color, Season Two: In this podcast, Host and Bridgespan Partner Darren Isom speaks with eight brilliant leaders of color about their professional journeys. Catch up on the latest episodes.
Dreaming of Positive Obsessions with Bridgit Antoinette Evans: In this episode, Bridgit, a decorated artist, philanthropic executive, and thought leader, shares how starting in theater at a young age helped ignite her passion for storytelling and enabled her to become a trailblazer in driving narrative change.
Dreaming of a Self-Love Revolution with Takema Robinson-Llewellyn: Join this conversation as Takema explores her family's distinguished legacy and talks about how that, coupled with her experiences at Howard University and The Hill, has shaped her and her work as the CEO and co-founder of Converge.
Nonprofit Lowdown: Join Darren on Rhea Wong's podcast, where they discuss preparing BIPOC leaders for success and managing cultural and generational shifts in the workplace.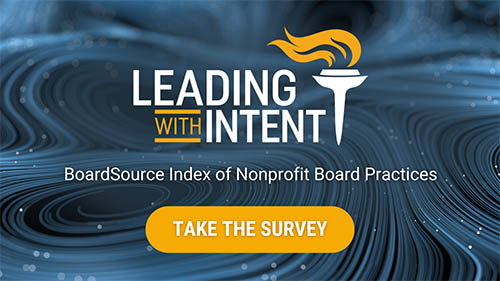 Calling all nonprofit chief executives and board chairs! You're invited to participate in BoardSource's signature study, Leading with Intent. The newest edition will highlight critical issues facing nonprofit leaders and help guide timely governance conversations within the sector.
Strategic planning sounds simple, yet many organizations struggle with the process. Our new article, "How Nonprofits and NGOs Can Get Real Value from Strategic Planning," provides advice and tools that can help nonprofits avoid common pitfalls and get the most out of their next strategic planning process.
Learn more at one of our upcoming webinars, featuring tools and practices that enable leaders to create effective strategies and get implementation right.
Part 1: Getting Nonprofit Strategic Planning Right (past)
How nonprofits can navigate the prep, process, and pitfalls of strategic planning. View webinar recording on demand.
Part 2: What Are Intended Impact and Theory of Change (II/TOC)?, July 11, 2023. Learn to use II/TOC to help build a strong foundation for an effective nonprofit strategic plan.
Part 3: How to Live into Your Nonprofit Strategic Plan,
July 25, 2023. We'll review three key tools to help support strategic plan implementation.
You are receiving this email because you subscribed to The Bridgespan Group's Knowledge Letter. If you wish to no longer receive the Knowledge Letter, please click this link to unsubscribe. Unsubscribing from the Knowledge Letter will not affect your other newsletter or alert subscriptions. You can also review our privacy policy for details of how we use any information provided by you.

If you have any questions or problems unsubscribing from our communications, please contact us at

[email protected]

or call (617) 572-2833.

The Bridgespan Group
2 Copley Place, Suite 3700b, 7th Floor, Boston, MA 02116