Leaders Matter
Nonprofit leadership, careers, and recruiting
Subscribe
Season two of the Dreaming In Color podcast launches today! In this season, host Darren Isom speaks with eight brilliant leaders of color about how their professional journeys have been shaped by their personal and community identities, faith, motherhood, the arts, and more.
New episodes will be released every Thursday for eight weeks.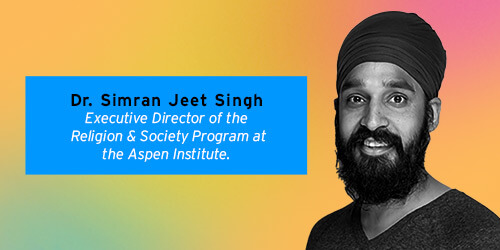 Join us for episode one where we welcome Simran Jeet Singh: a scholar, author, and champion of equity who leads Aspen Institute's Religion & Society program.
In this conversation Simran takes us on a journey of radical introspection, shares stories of growing up as a Sikh in South Texas, challenges us all to change the rules, and candidly shares how meeting his hero forced him to confront his own biases.
Please share!
Help spread the word about season two of Dreaming in Color. Click the links below to share the news with your friends and colleagues:
🗨 "The second season of Dreaming in Color, a podcast celebrating the genius of today's social sector leaders of color, has just been released! Check it out."
You are receiving this email because you subscribed to The Bridgespan Group's newsletters and/or alerts. If you wish to no longer receive these communications, please click click here to manage your subscriptions. You can also review our privacy policy for details of how we use any information provided by you.

If you have any questions or problems unsubscribing from our communications, please contact us at

[email protected]

or call (617) 572-2833.

The Bridgespan Group
2 Copley Place, Suite 3700b, 7th Floor, Boston, MA 02116