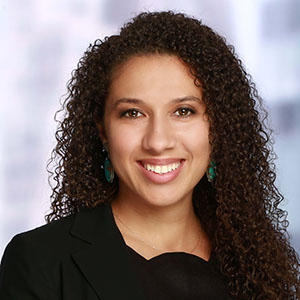 Aria Florant, Co-Founder and CEO,
Liberation Ventures
I've always believed that jazz is a metaphor for how the world should be. Birthed as an embodiment of Black humanity, jazz requires many voices, instruments, rhythms, and melodies to come together to create something beautiful. Social movements are similar. Many voices are required to win—each with different assets, experiences, networks, and roles. To reach critical mass, we sing together in harmony, with each pitch reaching a different audience. Like jazz, we come together to sing these melodies over and over, and, to some, the notes in this report are familiar. Indeed, the fight for reparations is older than emancipation.
Time, expertise, money, relationships, and followership are just a few of the instruments that must work in concert, creating beautiful songs, if our movements are going to succeed. People positioned across different sectors of society must build the power necessary to create a transformative shift in the way it operates. Importantly, we need everyone—because voices on the sidelines are a powerful endorsement of the inequitable status quo. As Desmond Tutu wrote, "If you are neutral in situations of injustice, you have chosen the side of the oppressor."
There currently is a door of opportunity, and stepping through it requires courage. In the five years since co-founding Liberation Ventures, I've spoken to hundreds of people in and outside of philanthropy about our work. Many have been hesitant to publicly support our cause, worried that merely saying the word reparations would put their credibility or status at risk. Such hesitation is the result of a centuries-long campaign to discredit Black people, in an attempt to rob us of our dignity and inherent sense of our own worth through anti-Black narratives about our deservedness, financial acumen, character, and more. I know it takes courage to stand tall against such a strong current, but the power that comes from standing in the truth is infinite—and the transformative impact that we say we want requires it.
For instance, many of the philanthropic dollars aimed to close the racial wealth gap often address symptoms rather than eliminate its causes—including its largest driver, which is intergenerational wealth transfer. We must invest in solutions that match the scale of the problems. Reparations and comprehensive racial repair are required to build the world we all deserve.
Liberation Ventures chose to partner with The Bridgespan Group for this research because we both are fellow travelers in pursuit of that world. Our organizations each reach different audiences, play different roles in the ecosystem, and bring different assets to the table—yet are driven by a shared goal: a just, thriving, multiracial democracy. In addition, both organizations know the value of bridging and collaboration across actors positioned differently throughout the field.
The song of the reparations movement is intensifying. Our inability to repair the harm of this country's origin deprives not just Black people, but all of us, of our humanity. Therefore, in essence, this issue is simple—we must do what we know is right. We must look ourselves in the mirror and ask: Do we really want to win, or do we want to look good losing? Liberation Ventures plays to win—as does this incredible movement, full of powerful leaders and organizations working toward reparations across the country. We are connected and strategic, and we are moving forward. Now is our time, and we need everyone to play their part. Join us.

In solidarity,


More on Reparations and Building a Culture of Racial Repair