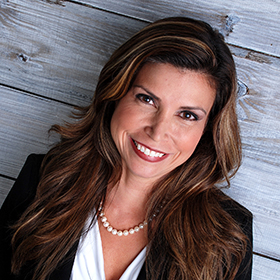 Lauren Sanchez Gilbert
CEO, BellXcel
---
Lauren Sanchez Gilbert, EdD, a former special education teacher and school administrator, and a Latina mother of a school-aged child, is CEO of BellXcel. Founded in 1992, BELL is a national leader in PK–8 out-of-school time education and the largest evidence-based summer learning program in the nation.
Lauren has been with BELL since 2011, most recently serving as president and chief strategy officer. She believes all children deserve access to quality learning year-round. Lauren is leading BELL's charge to expand access to learning time for highest-need students to eliminate the achievement gap. BELL has created a comprehensive solution school districts use to design, deliver and measure evidence-based summer and research-based afterschool learning experiences on a large-scale.
Under Lauren's leadership, BELL is exploring ways to substantiate its effect on parent engagement and educator professional development, and seeking ways to influence the field to establish evidence-based programs in more communities. Today, she is overseeing the creation of a new technology platform that will transform the way BELL-powered programs are delivered and scaled to reach exponentially more children.
Lauren served as a special education teacher in her native New Mexico and as an assistant superintendent in Massachusetts. She attended the highly selective nonprofit leadership program at Harvard University and was named a Results for America fellow. She holds a bachelor's degree from the University of New Mexico in Special Education, and her doctorate in Education from Boston College.