Achieving Strategic Clarity
Get clear on your impact goals and make organizational decisions with confidence
Achieving your mission is hard when you're trying to do everything. In this program, your leadership team will define your organization's impact goals and learn how to make difficult decisions with confidence by getting clear on who you serve and what activities will create the most impact.

---
Program Benefits
Nonprofits that participate in this program are:
More effective and efficient in how they allocate resources—time, talent, and dollars
More confident when making difficult decisions
Better equipped to explain their vision and strategy to their funders
In this program, your team will:
Get clear on your impact goals by creating an intended impact statement
Map out how your organization will achieve its goals by creating a simple, yet powerful, theory of change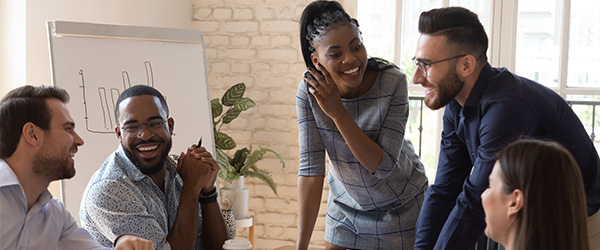 Not ready to participate but want to stay in the loop?
Join our mailing list for access to exclusive webinars, articles, and tools.
(Please note, if your organization is based in India, South Asia, or South-East Asia, visit our Bridgespan Nonprofit Development Program for our available programs. )
---
What Past Participants Say About Achieving Strategic Clarity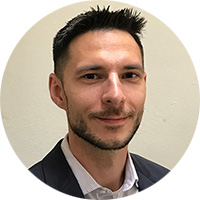 "Making time can be hard as there's always a lot going on. This program helped us make decisions about which projects we should take on. We now feel like we can say no to things that aren't aligned with our theory of change."
Dave Paunesku, PERTS
Who Should Participate?
This program is designed for nonprofit senior leadership teams of three to six leaders—which is often the CEO/ED and their direct reports.
Top reasons organizations participate:
You're doing too much—you need a way to say "no" in order to focus your work
You want to ensure equity is central to your impact goals
You're preparing for a strategic planning process
You want to revisit your basic understanding of who you are as an organization in response to a changing world
Request information on how to apply here. >>
Why Do This Work as a Leadership Team
Getting clear on your organization's impact goals is only effective if your leadership team is bought in. Your leadership team's alignment on strategy ensures that senior leaders collectively hold the strategic vision and are all moving toward the same goals when making decisions and setting priorities. This program teaches your leadership team critical strategic management skills that you can continue to use over time.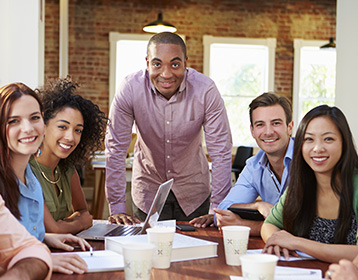 How It Works
Your team is in the driver's seat and can choose the pace that is right for you. Expert Bridgespan coaches provide support for your team's point person, or project lead, via email, weekly check-ins, and one-on-one coaching at critical points throughout the program. Your total time commitment through the self-paced process will be about 25 to 30 hours per person over approximately 12 to 18 weeks.

The program is split into three steps:

Each step consists of: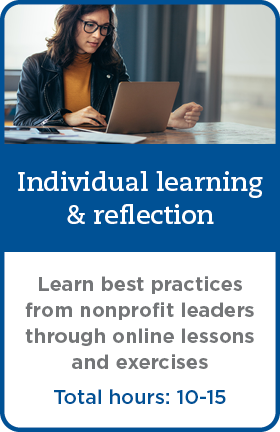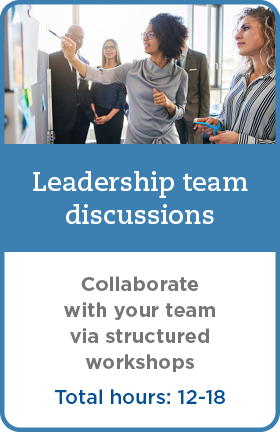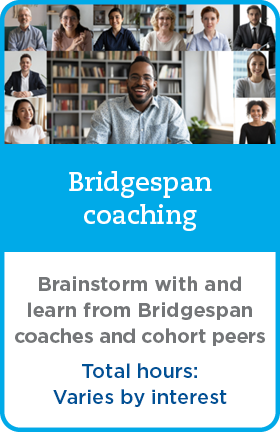 Learn more about the program curriculum and how it works here. >>
Pricing
Price: $10,000 for leadership teams
For organizations outside of the United States, or for teams with more than six members, please email us.
A limited number of scholarships are available to organizations led by people of color. Learn more. >>

Need help funding your participation? Learn more about how to request funding from your donors.
How to Apply
Step 1: Complete the Request More Information form below or email us.
Step 2: A member of the Leadership Accelerator team will contact you within seven days to schedule a discovery call. We'll ask you about your organization and team size.
Step 3: If we agree that the program is a good fit, we'll send you an enrollment form!