Creating an Adaptive Plan
Confidently navigate uncertainty with a dynamic action plan
Change can be a challenge but also an opportunity. In this program, your leadership team will create an actionable short-term plan to respond—and adapt—based on the changing world around you.



---
Program Benefits
Nonprofits that participate in this program are:
More nimble and resilient
More innovative
More focused on the work that matters
In this program, your team will:
Get clear on your organization's two-year vision
Agree on your organization's top priorities
Develop an action plan to address areas of uncertainty
Tailor practical tools and processes to more confidently make hard choices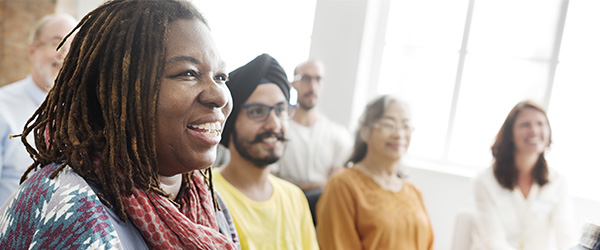 Not ready to participate but want to stay in the loop?
Join our mailing list for access to exclusive webinars, articles, and tools.
(Please note, if your organization is based in India, South Asia, or South-East Asia, visit our Bridgespan Nonprofit Development Program for our available programs. )
Who Should Participate?
This program is designed for nonprofit senior leadership teams of three to six leaders—which is often the CEO/ED and their direct reports.
Top reasons organizations participate:
You are looking to create a short-term bridge plan before embarking on your next strategic planning process
You are looking to examine or refresh your existing strategic priorities
You are a new CEO/ED or have new leaders on your team and want to align on the path forward
You have new initiatives on the horizon and want to jumpstart action-planning
Request information on how to apply here. >>
Why Do This Work as a Leadership Team?
Becoming an adaptive organization requires buy-in from and agreement across senior leaders. Adaptive plans work best when the strategic vision is held by the full leadership team—not just the CEO—and each leader makes decisions that support this common goal. This program teaches your leadership team key strategic management skills that can help you adapt and respond to change.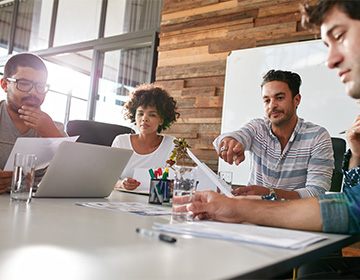 How It Works
Your team is in the driver's seat and can choose the pace that is right for you. Expert Bridgespan coaches provide support for your team's point person, or project lead, via email, weekly group check-ins, and one-on-one coaching at critical points throughout the program. Your total time commitment through the process will be about 25 to 30 hours per person.

The program is split into four steps:

Each step consists of: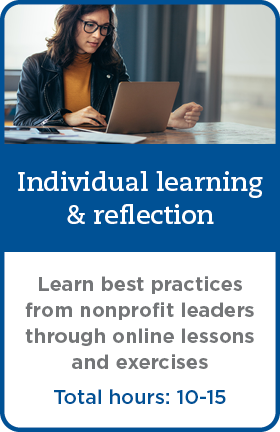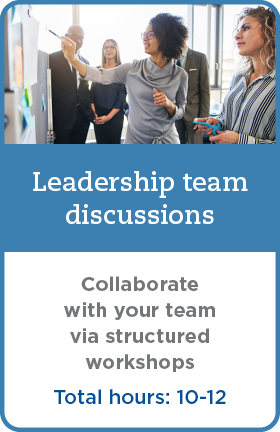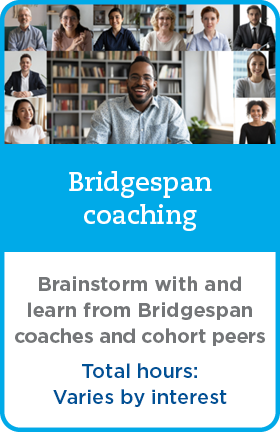 Learn more about the program curriculum and how it works here. >>
Pricing
Price: $10,000 for leadership teams
For organizations outside of the United States, or for teams with more than six members, please email us.
A limited number of scholarships are available to organizations led by people of color. Learn more. >>

Need help funding your participation? Learn more about how to request funding from your donors.
How to Apply
Step 1: Complete the Request More Information form below or email us.
Step 2: A member of the Leadership Accelerator team will contact you within seven days to schedule a discovery call. We'll ask you about your organization and team size.
Step 3: If we agree that the program is a good fit, we'll send you an enrollment form!