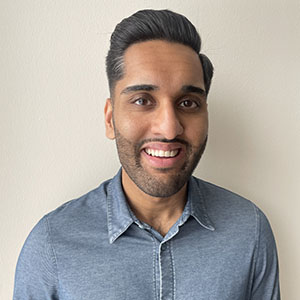 Pav Guraya
Manager, Boston
---
Pav Guraya is a Manager in Bridgespan's Boston office. Since joining Bridgespan in 2017, Pav has worked with nonprofits and other mission-driven organizations to scale their impact, identify strategies for long-term innovation, and refine their operating model, across various issue areas including education and mental health. In particular, Pav's focus has been on Bridgespan's Leading for Impact (LFI) work, a cohort-based experience for nonprofit executive teams that helps them strengthen their overall leadership skills while also making progress on a specific strategic goal.
He also focuses on the education and mental health issue areas outside of work, leading Diversity, Equity, and Inclusion on the executive team at Minds Matter Philadelphia (a mentoring organization supporting low-income high school students), serving on the Ambassador Board of KIPP DC (a public charter school network), and volunteering as a Certified Crisis Counselor at Crisis Text Line (a text-based mental health hotline).
Pav holds a BSBA in Finance from Georgetown University. He is from the Maryland/DC area and lives with his partner in Center City, Philadelphia.