BOSTON—March 23, 2023—The Bridgespan Group today launched the second season of its podcast Dreaming in Color: Creating New Narratives in Leadership. Established in 2022 and hosted by Darren Isom, a partner in Bridgespan's San Francisco office, the podcast creates space for leaders of color to share how they have leveraged their unique assets, abilities, and rich experiences to demonstrate excellence, drive impact, and develop a definition of success in the social sector that is sincere, inclusive, and community grounded.
The new season of Dreaming in Color, which has a five-star rating on Apple Podcasts, explores how the guests' professional journeys have been shaped by their identities, including their personal and community backgrounds, faith, motherhood, and more. Drawing from his New Orleans roots and his experience as a queer Black leader in the social sector, Isom invites listeners to "embrace these leaders' ingenuity, learn from their wisdom and wit, reflect on their words with authenticity and humor, and listen with the intent to collectively strive to do better."
"This season deepens the conversations we began last year with a broader set of voices joining the chorus, exploring the compelling themes teed up in the first season but from many more vantage points," Isom said. "It was a privilege to speak with these brilliant leaders, each of whom embodies what it means to engage in this work from a place of joy and with an unwavering commitment to and love for the communities they serve."
Isom continued: "These leaders are a much-needed reminder that there is a community of beautiful minds leading us to the more equitable future we seek. There's a steep journey ahead, for sure, but we're in excellent, capable, and loving hands."
Available across multiple podcast platforms, Dreaming in Color began its second season today with Simran Jeet Singh, educator, activist, author, and opening speaker at the recent 2023 South by Southwest Conference. Additional episodes will be released each Thursday.
The episodes of Dreaming in Color's second season will be released each Thursday for eight consecutive weeks. The guests, in order of appearance, are:
Simran Jeet Singh, executive director, Religion and Society Program, Aspen Institute (March 23)
Mary Annaïse Heglar, climate writer, co-creator and co-host of the Hot Take podcast and newsletter, and self-proclaimed daughter of the South (March 30)
María Teresa Kumar, president and CEO, Voto Latino (April 6)
Kalia Abiade, vice president of programs, Pillars Fund (April 13)
Sharif El-Mekki, CEO, The Center for Black Educator Development (April 20)
F. Javier Torres-Campos, anti-racist philanthropic leader (April 27)
Bridgit Antoinette Evans, CEO, Pop Culture Collaborative (May 4)
Takema Robinson, founder and CEO, Converge (May 11)
Watch the Season 2 trailer: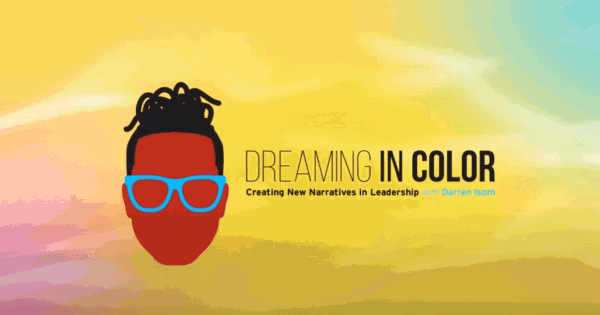 ###
About Bridgespan
The Bridgespan Group (www.bridgespan.org) is a global nonprofit that collaborates with social change organizations, philanthropists, and impact investors to make the world more equitable and just. Bridgespan's services include strategy consulting and advising, sourcing and diligence, and leadership team support. We take what we learn from this work and build on it with original research, identifying best practices and innovative ideas to share with the social sector. We work from locations in Boston, Johannesburg, Mumbai, New York, San Francisco, and Singapore.