By 2000, Harlem Children's Zone was experiencing both the rewards and challenges of growth, and needed to make some hard strategic choices about priorities and programs.
---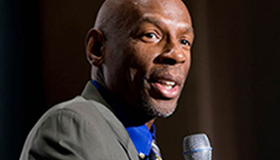 In 2008, candidate Barack Obama said that if he were elected, he would work to replicate the Harlem Children's Zone (HCZ) in 20 cities across the country, a promise he made good on as president with the implementation of the Promise Neighborhood Initiative.
HCZ evolved from the Rheedlen Centers for Children and Families, founded in 1970 to combat truancy. Under the charismatic leadership of its second CEO Geoffrey Canada, Rheedlen grew dramatically in the 1990s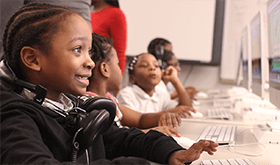 By 2000, HCZ was experiencing both the rewards and challenges of growth, most dramatically, the need to make some hard strategic choices about priorities and programs. To jumpstart the process, long time funder, the Edna McConnell Clark Foundation, introduced Canada and his team to The Bridgespan Group. Together we embarked on a strategic business planning process and a collaboration that continues to this day.
Canada's overarching priority quickly became clear: Rheedlen—soon to be renamed the Harlem Children's Zone—would do whatever it took to help the neighborhood's children and young people achieve their full potential. Since their launch as HCZ, the organization has developed innovative programming designed to support young people from cradle to career and break the vicious cycle of intergenerational poverty. In 2000, they introduced The Baby College® parenting workshops. The following year they started the Harlem Gems® pre-school program and, in 2004, they opened the Zone's first Promise Academy® (K-12) Charter School. Next they introduced college preparation and persistence services and in 2012 they began implementing Healthy Harlem, a cross-site initiative to combat obesity and foster healthy habits throughout the Zone.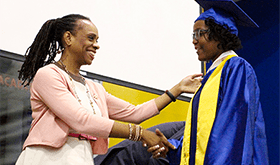 Since that first strategic business plan, Bridgespan teams have worked with HCZ at these key inflection points to identify the areas of greatest potential impact and develop processes to help the leaders there facilitate expansion and service delivery. Bridgespan's work continues with HCZ's new CEO, Anne Williams-Isom, helping to clarify operational priorities to strengthen the agency's pipeline of services and to reinforce its long-term health.
The results have been remarkable. From a one-block pilot in the 1990s HCZ grew to 24, then 60, and now 97 blocks currently serving more than 13,000 youth and their families in Harlem NYC.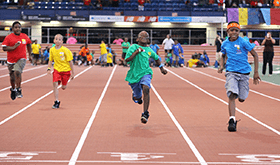 Through it all, Bridgespan and HCZ have grown and learned together. Bridgespan has shared insights from this work with the sector in multiple formats, including articles such as "Zeroing in on Impact," "Four Pillars of Growth for Youth Serving Organizations," and the "Planning a Promise Neighborhood Guide."
HCZ's example has captured the imagination of leaders across the country and around the globe. This once small, local organization is now a regular stop for domestic and international visitors who want to apply its lessons and "do whatever it takes" to help poor children in their own country.
Photos and videos courtesy of Harlem Children's Zone