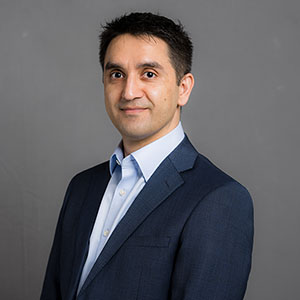 Abdul Jabbar Ghayoor
Vice President of Finance and Risk Management
---
Abdul Jabbar Ghayoor serves as Bridgespan's vice president of finance and risk management. In his position, he leads the organizations accounting, audits and compliance, financial planning, analysis and reporting and international finance functions. Prior to joining Bridgespan, Abdul Jabbar held senior finance and administration roles at The Trevor Project, The International Foundation for Electoral Systems (IFES), Global Communities, Chemonics International, Inc., and Development Alternatives, Inc.
With Global Communities, Abdul Jabbar led one of the largest portfolios of Ebola response and WASH (water, sanitation, and hygiene) programs in West Africa. With IFES, he led financial management of 45 country offices in Asia, Africa, Europe and EuroAsia, South America, and the Middle East and North Africa regions.
He earned his Master of Sciences degree in accounting and finance from the University of Maryland and an MBA from The International Business School of Scandinavia. He also has professional certifications in accounting and fraud and risk management.
He brings to Bridgespan his expertise in accounting, financial management, fraud and risk management, contracts and grants management, and audits and compliance.
When not at the office, he enjoys adventures with his wife and friends including hikes, playing squash, and photography.