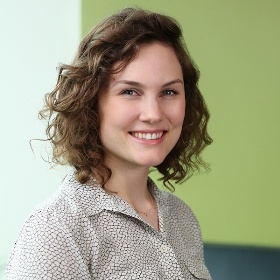 Alexandra Hughes Browne
Partner, New York
---
Alexandra is a partner in Bridgespan's New York office. Since joining in 2011, her work has included philanthropic initiative design and grantmaking strategies, sourcing and diligence, nonprofit stability and growth strategies, and project implementation. Alexandra's areas of focus include global development (with an emphasis on gender and other equity-related issues) and health equity, and her work has spanned the domains of education, youth employment, child welfare, and human services. Alexandra has worked with nonprofits, institutional funders, and individual philanthropies. Her clients include Elizabeth Glaser Pediatric Aids Foundation, Health Forward Foundation, the Bill & Melinda Gates Foundation, Atlantic Philanthropies, Rare, and National Academy Foundation.
Alexandra has worked close partnership with Bridgespan's Mumbai and Johannesburg offices, and in 2020 pioneered a role in Bridgespan's Asia and Africa Business Unit to refine Bridgespan's global strategy and operations. She has recently led engagements to develop the philanthropic strategy, initiatives, and resulting sourcing and diligence approach for a major global funder, develop a new strategy and operating model for a leading global health INGO, design a $600M "sunset" foundation initiative focused on addressing global economic inequalities, develop and pilot a process to assess grantee organizational effectiveness at a global foundation, and design a new field-building venture for the application of behavioral sciences.
Alexandra has also spent time in Bridgespan's Leadership & Community Services practice as both a coach and content designer for Bridgespan's NGO capacity-building programs, Leading for Impact® and Leadership Accelerator®.
Alexandra returned to Bridgespan in late 2015 after completing a fellowship in Nairobi, where she was the Program Design Fellow at social enterprise Spire Education (since acquired by Shortlist), which focused on bridging the regional education-to-employment gap. Prior to Bridgespan, Alexandra spent time working at various NGOs, including Women for Women International and Doctors Without Borders.
Alexandra graduated with a BA with Honors in English and Government from Georgetown University.