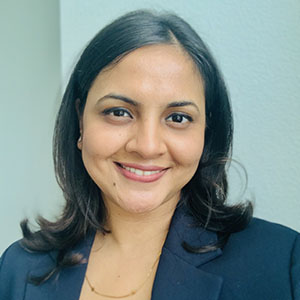 Alia Ali
Senior Manager, San Francisco
---
Alia Ali is a senior manager in The Bridgespan Group's San Francisco office since 2022. She has more than a decade of experience working with governments, philanthropies, nonprofits, impact investing funds and impact-driven businesses.
Prior to joining Bridgespan, she was Vice President of Investments at Elevar Equity, an impact focused early stage venture capital fund investing in India and Latin America. Alia's earlier roles include consulting at the Office of Adviser to the Prime Minister on Skill Development and the Government Advisory team at EY. She also led the content creation and distribution strategy for a novel ed-tech solution in Indian public schools while at EkStep Foundation.
Alia's work has covered a range of topics including impact investing in the financial services, health and agriculture sectors; workforce and economic opportunity; coordinating operations for large scale philanthropic efforts in education; and policy for Indian state and central governments.
She serves as an Advisor- in-Residence at LedBy Foundation, a leadership platform incubated at Harvard University with the aim to enable better representation of Muslim women in workspaces.
Alia completed her MSc in Economics from University College London and BA (Honors) in Economics from University of Delhi.