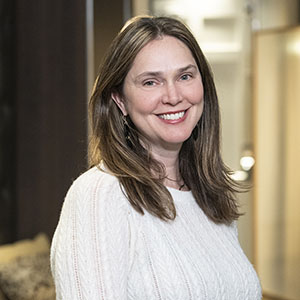 Alison Powell
Partner, San Francisco
---
Alison Powell is a Bridgespan partner and co-leads our philanthropy practice out of the San Francisco office.
Alison's work supports Bridgespan's goal of unlocking significant philanthropic resources toward equity and justice. She co-leads our work on philanthropic collaborative vehicles, supporting clients directly as well as developing related research for the sector at large. She currently leads a pilot program called "Unlocking Impact" that helps individual donors align resources with their impact goals and values. Alison also works with our internal philanthropy practice to bring resources to bear across our six global offices.
Her publications include Releasing the Potential of Philanthropic Collaborations, How Philanthropic Collaborations Succeed and Why They Fail and its related report and literature review, Four Pathways to Greater Giving, Making Big Bets for Social Change, What Ambitious Philanthropists Can Learn from the Atlantic Philanthropies' Experience Making Big Bets, and Philanthropy in the New Age of Government Austerity.
Before joining Bridgespan in 2006, Alison worked for Mattel to ideate, develop, and launch toy product lines. She started her career at The Parthenon Group, a management consultancy where she worked on a host of strategic engagements, from motorcycle manufacturing to publishing.
Alison graduated cum laude with an AB degree in politics from Princeton University and received her MBA from Berkeley's Haas School of Business.