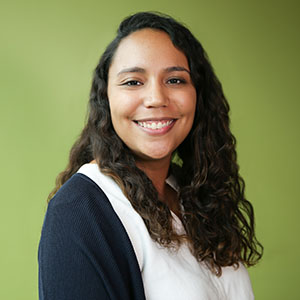 Analia Cuevas-Ferreras
Manager, Boston
---
Analia Cuevas-Ferreras is a manager in Bridgespan's Boston office. Since joining the firm in 2018, Analia has worked with a wide range of clients, including nonprofits, philanthropies, and impact investing funds, helping them develop and implement strategies to scale their social impact. Her consulting work has focused on strategic planning, capacity building, and innovation across various domains including social mobility, systems change, and criminal justice.
Analia is also a coach in Bridgespan's two-year consulting and capacity building program for nonprofit executive teams, Leading for Impact®. During her tenure at Bridgespan, Analia also completed an externship at the United Nations World Food Programme, where she supported cross-functional business innovation and change management efforts.
Prior to joining Bridgespan, Analia served as a Fulbright Scholar and Fox International Fellow at the University of Copenhagen, where she researched the relationship between immigration policies and welfare state solidarity. Analia holds a BA with distinction from Yale University in Political Science.