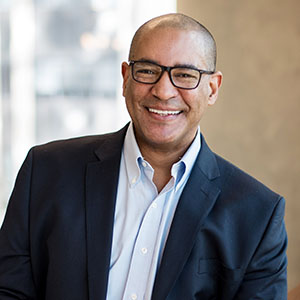 Bernard Chidzero
Senior Advisor, Johannesburg
---
Bernard is a senior advisor to Bridgespan Africa, providing support to the leadership team and social-sector clients. Bernard is also coauthor of "Closing the Capital Gap on Impact Investment in Africa" (Bridgespan.org, August 2023). Bernard has more than 30 years of experience in management, strategy consulting, and investment advisory services in the private sector. For the past several years, he has focused on the nonprofit, philanthropy, and impact-investment sectors.
Bernard strongly advocates a new paradigm for accelerating inclusive socio-economic development in Africa, seeking to leverage the passion, aspirations, strategies, capabilities, and financial resources of philanthropists, impact investors, foundations, corporations, and governments to create sustainable solutions that result in positive change on a massive scale. He believes in developing long-term systems changes in gender equality, youth entrepreneurship, health, education, rural transformation, and disaster management linked to climate change—and also in unlocking Africa's comparative advantages to strengthen the continent's global competitiveness.
Bernard co-founded Agis Holdings, a Johannesburg-based strategy advisory and investment firm working throughout Africa. Previously, he served as a partner at the Monitor Group and Deloitte Consulting, and before that established and led the International Finance Corporation's advisory services for sub-Saharan Africa.
Bernard also established and led the International Capital Corporation based in Harare and Lusaka, Zimbabwe, and Maputo, Mozambique.
He holds a BA in Business Studies from the University of Zimbabwe and an MBA from the International Institute for Management Development.