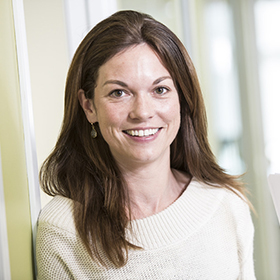 Betsy Doyle
Partner, San Francisco
---
Betsy Doyle is a partner in The Bridgespan Group's San Francisco office and leads the organization's philanthropy practice. Since joining Bridgespan in 2001, her work has focused on supporting nonprofit, public, and philanthropic leaders to increase the flow of philanthropic funds toward transformative social change. In particular, she has deep expertise in strategic planning, sourcing and due diligence, philanthropic collaboratives, and management priorities such as scaling impact and building leadership capacity.
In recent years, she has advised individual donor families and philanthropic platforms on outcome-driven grantmaking. Since 2018, she has led Bridgespan's partnership with TED Audacious, a platform that has unlocked more than $4B of philanthropic capital to support a global portfolio of social-change organizations. She is also coauthor of "Philanthropic Sourcing, Diligence, and Decision Making: An Equity-Oriented Approach."
Betsy was previously the head of Bridgespan's education practice, supporting numerous efforts to improve educational outcomes, scale effective school models, and support diverse, high-quality teacher and school leader pipelines. She has coauthored several pieces, including "Transforming Schools" (Bain.com January 2016), "Starting Over After Starting Up," (SSIR.org, September 2015), "Local Philanthropists Work Together to Transform Public Education" (Bridgespan.org, September 2014), and "Rethinking High School Turnarounds" (Bridgespan.org, January 2013). She is also co-author of one of Bridgespan's most popular management publications, "Business Planning for Nonprofits" (Bridgespan.org, February 2006).
Betsy is a graduate of Princeton University, where she graduated summa cum laude and Phi Beta Kappa. She received both her MBA and MEd from Stanford University. She currently serves on the board of the International Refugee Assistance Program.