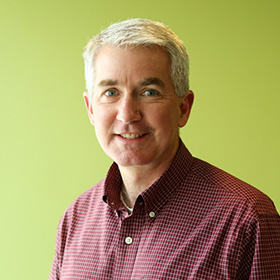 Bob Searle
Partner, Boston
---
Bob Searle is a partner in Bridgespan's Leadership practice. He originally joined Bridgespan in 2000 and served in a number of roles over 13 years at the organization, including lead for Bridgespan's Environment practice. His consulting work has focused on strategic and organizational growth for nonprofits and foundations across a spectrum of social issues. In 2007, he created the original pilot that developed into Leading for Impact®, a two-year consulting and capacity building program for nonprofit executive teams.
Prior to his return to Bridgespan, Bob was at New Profit, Inc., a venture philanthropy fund based in Boston, as Managing Partner for Portfolio Performance & Support. In that role, he focused on strengthening New Profit's portfolio support tools and processes, including its internal measurement capabilities.
Bob has written several articles and case studies, including "More Bang for the Buck" (Stanford Social Innovation Review, Spring 2008) and a white paper called "The State of Ecosystem Services" (Bridgespan.org, December 2009) for the Gordon and Betty Moore Foundation.
Before joining Bridgespan in 2000, Bob worked at the consulting firm AT Kearney. He also spent time at Staples in an internal consulting capacity. Before attending business school, Bob pursued a career as a professional musician, which included four years with the U.S. Marine Band in Washington, DC, and performances with the Boston Symphony Orchestra and Seattle Symphony.
He holds a Bachelor's degree in music performance from Boston University, where he graduated Magna Cum Laude, and an MBA from Tuck School of Business at Dartmouth, where he was an Edward Tuck Scholar.