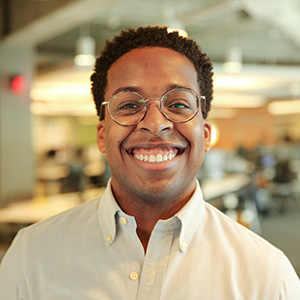 Byron Nicholas
Manager , Boston
---
Byron Nicholas is a manager in The Bridgespan Group's Boston office. Since joining the firm in 2020, he has worked with a range of philanthropy and nonprofit clients in the fields of workforce development, justice and democracy, education, public health, and reproductive rights. His projects focused on strategic planning, growth strategies, organizational effectiveness, and implementation support.
Byron has nearly 10 years of consulting experience. Prior to Bridgespan, Byron was a consultant at Education Resource Strategies (ERS), a national non-profit that partners with district, school and state leaders to create strategic public school systems. In his time at ERS, Byron led research and analysis in areas including school design and scheduling, school performance turnaround, COVID re-entry, and equitable resource allocation. Prior to ERS Byron was a consultant with Kearney advising private and government clients.
Byron is a graduate of the University of Virginia's McIntire School of Commerce where he majored in Commerce with concentrations in Finance and Information Technology.