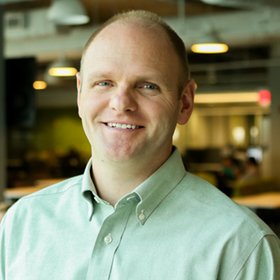 Chris Addy
Partner and Head of Southeast Asia, Singapore
---
Chris Addy is a Partner and Head of Southeast Asia with The Bridgespan Group. He is based in Singapore.
Chris has been with Bridgespan for over a decade and in that time, has led the philanthropy practice, launched the impact investing practice, managed the firm's Boston office, and launched Bridgespan's work in Southeast Asia. He has worked on social issues across the United States, South/Southeast Asia, and Sub-Saharan Africa, serving organizations such as The Bill and Melinda Gates Foundation, The Audacious Project, TPG's The Rise Fund, Temasek's ABC Impact, the Tanoto Foundation, Project ECHO, Last Mile Health, The Drive Electric Campaign, and the Tenure Facility. His topical experience includes education from early childhood to post-secondary completion, public health/healthcare, livelihoods, equity and justice, and climate/environment.
Chris has been quoted as an expert in The New York Times, Bloomberg, and The Chronicle of Philanthropy. He has co-authored "China is Finally Ready for Socially Beneficial Investing" (Caixin, 2020), "Calculating the Value of Impact Investing" (Harvard Business Review, 2018), "Making Big Bets for Social Change" (Stanford Social Innovation Review, 2016) and authored "Wall Street Philanthropy: The 6 Do's And Don'ts From The Trading Floor" (Forbes, 2016), and "Philanthropic Opportunities for Climate Adaptation" (SSIR, 2012).
Outside of Bridgespan, he is a senior advisor to the One Acre Fund, a nonprofit assisting more than 1 million smallholder-farming families in Sub-Saharan Africa, and is also a trustee of The Nature Conservancy's Massachusetts chapter (on hiatus).
Before joining Bridgespan, Chris advised Fortune 500 companies at Bain & Company in a wide array of industries, including agribusiness, airlines, and retail. He started his career as a middle-school environmental science and math teacher and a youth outdoor adventure trip leader, and also briefly worked on post-tsunami recovery in Sri Lanka.
Chris earned his BS in Biology, from the University of North Carolina and his MBA from the Kellogg School of Management, where he was an FC Austin Scholar. Chris is a proud husband and father of two daughters and an avid outdoorsman and traveler.