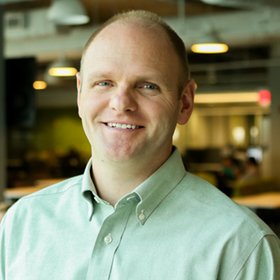 Chris Addy
Partner, Head of Market Impact Southeast Asia, Singapore
---
What I care about:
The world is full of courageous leaders with bold ambitions to tackle society's greatest social and environmental challenges. Fortunately, it is also full of people with resources who want to deploy money to help tackle these challenges. Yet unlike the traditional capital markets, the social capital markets are not efficient. Money doesn't always flow to the most pressing challenges or highest impact opportunities. I care about connecting brave and ambitious social leaders and organizations to the capital they need to create significant change. I am passionate about using data and analysis to help donors and investors make informed capital-allocation decisions and, increasingly, grounding those in equity.
What I bring to this work:
From my experience consulting at Bain and almost a decade at Bridgespan, I try to bring pragmatism and a deep desire to work hand in hand with our clients to help them succeed vs. simply deliver against an agreed upon scope of work. Having been raised by an amazing single mother, being the first in my family to graduate from college, and spending years as a science teacher and youth adventure trip leader, I also bring a sense of how important mentors, community, and other supports are to reaching one's full potential.
My favorite project:
Two projects that I have enjoyed are our work with
The Rise Fund
, one of the world's largest impact investing funds, and our close partnership with TED on the
Audacious Project
. We helped both clients build something that continues to have impact at a global scale. The Rise Fund has invested over a billion dollars in high-impact companies operating around the world, generating a measurable impact return for society and financial return for its investors. The tools we developed with them to measure the impact potential of an investment have been published in the
Harvard Business Review
and are seeing broader adoption. The Audacious Project is funneling hundreds of millions of dollars to a diverse array of leaders and is sharing their inspiring stories with the world – including
One Acre Fund
, the
Center for Policing Equity
,
GirlTrek
,
Living Goods
,
Last Mile Health
, the
Institute for Protein Design
, and
The Salk Harnessing Plants Initiative
.
My expertise:
Since joining Bridgespan in 2010, I have had the privilege of working in many content areas – education, health, scientific research, environment/climate, early childhood, and social justice. This work has primarily included clients in the US and Sub-Saharan Africa. Three themes that are consistent in my work are
enabling big philanthropic bets
,
working with leading impact investors
, and
helping NGO leaders achieve greater reach and scale
.
What I do outside the office:
I try to be a good dad to my two curious and adventurous daughters, Elise and Margot, and a good husband to my wife, Danika. I get outside to the local trails, mountains, and beaches as much as I can with them and enjoy running, hiking, kayaking, and generally being active. I also enjoy playing on a neighborhood softball team. I am an active founding supporter of One Acre Fund and a trustee with the
Nature Conservancy
in my home state of Massachusetts.
Education:
I have a BS in Biology from the University of North Carolina at Chapel Hill, and an MBA from the Kellogg School of Management where I was an FC Austin Scholar.
Publications:
Chris has been quoted as an expert in
The New York Times
,
Bloomberg
, and
The
Chronicle of Philanthropy
.