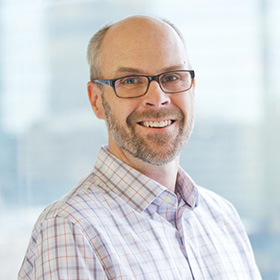 Chris Lindquist
Senior Director, Digital, Boston
---
Chris Lindquist joined The Bridgespan Group in April 2008 as its director for online knowledge.
Prior to Bridgespan, Chris was Online Editorial Director at CXO Media, where he led the editorial team for CIO.com, a Web site dedicated to information technology professionals, which served several hundred thousand individuals each month.
Chris spent nearly two decades in technology publishing as both a writer and editor for a variety of magazines and Web sites, including Computerworld, CNET, and PC Computing. He is a graduate of the University of Vermont with BA degrees in U.S. History and Sociology.