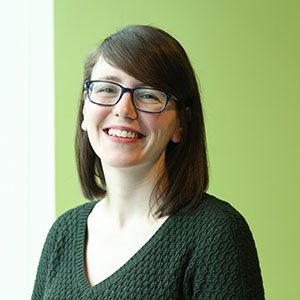 Christine McFadden
Director of Finance, Boston
---
Christine McFadden serves as Director of Finance, overseeing the Financial Planning and Analysis team at Bridgespan. In her role, she leads the budgeting, forecasting, and long-term financial planning processes for the firm, which includes extensive collaboration and coordination with the Bridgespan Leadership Team and other decision-making bodies within Bridgespan.
Christine joined the organization in 2012 as an entry-level Finance Associate, after graduating from Northeastern University. In her previous roles at Bridgespan, she has worked on a variety of tasks and initiatives, including the time and expense process, revenue and grant tracking and forecasting, scenario planning, and financial modeling for the Leading for Impact team.
Christine holds a BS in Business Administration, with a concentration in Social Entrepreneurship and Accounting, and minor in International Affairs. She lives in Dedham, a suburb of Boston, with her partner and two cats.