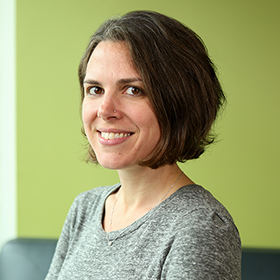 Elise Tosun
Partner, Boston
---
Elise Tosun is a partner in The Bridgespan Group's Boston office. She first joined Bridgespan as a consultant in 2012. Elise has worked with multiple organizations seeking to change their trajectories from incremental growth towards scale, which often includes coupling direct service work with systems change efforts at the local, state, or national levels. Much of Elise's experience has focused on supporting families and caregivers of young children. Her work has included supporting foundations to make strategic investments in early childhood care and education; strategic planning with nonprofit organizations supporting child care educators, caregivers, and families; and supporting a national network of early childhood community resource systems to grow its impact.
Elise is the coauthor of "
Ten Ways to Make a Big Bet on Social Change
" (
Stanford Social Innovation Review
, 2017) and "
Want to Support Your Community's Equitable Recovery from COVID-19? Invest in Child Care
" (Bridgespan.org, 2020). She also contributed to the report "
Achieving Kindergarten Readiness for All Our Children: A Funder's Guide to Early Childhood Development from Birth to Five
" (Bridgespan.org, 2015).
Prior to joining Bridgespan, Elise had experience in management consulting at McKinsey and in direct service with the community development finance institution Ascendus (formerly ACCION USA), directly supporting low- to moderate-income business owners with access to capital. She started her career working on financial access projects abroad in India and in Washington DC at the Federal Reserve Board of Governors.
Elise holds an MPA in International Development (MPA/ID) from the Harvard Kennedy School of Government, as well as a BA in Economics from Wellesley College.