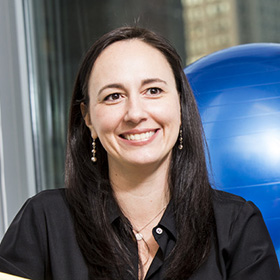 Elizabeth Bibb Binder
Partner, New York
---
Elizabeth Bibb Binder is a Partner in Bridgespan's New York office. She joined Bridgespan in 2007 and advises nonprofits and funders on questions of strategy and organization, focusing on impact at scale, organizational design, and translating strategy to execution. She assists funders in developing goals and strategies and identifying high impact grantmaking opportunities.
Over the past 15 years, Elizabeth has worked with a wide range of organizations working in the U.S. and more broadly in regions across the world. She has a particular interest in early childhood development and mental health.
Elizabeth also has a passion for building the strength of social sector leaders. Elizabeth is co-author of Facing the Future: How Successful Nonprofits Link Strategy to Leadership Development, and she piloted Bridgespan's Leading for Impact® program – which focuses on consulting and capacity building for nonprofit executive teams – in New York.
Prior to Bridgespan, Elizabeth spent five years at Bain & Company, working primarily with Fortune 500 companies. Elizabeth earned her MBA at Stanford University's Graduate School of Business, where she also earned a Certificate in Public Management. As an undergraduate, she studied commerce and psychology at the University of Virginia, graduating with distinction. She lives in Washington, D.C. with her family.