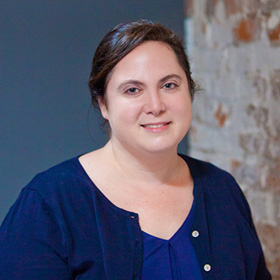 Emma Nothmann
Partner, San Francisco
---
Emma Nothmann is a partner in The Bridgespan Group's San Francisco office. As such, Emma builds and maintains client relationships, and provides leadership and supervision to case team members. In addition to her role as a leader in Bridgespan's work focused on field building for equitable systems change, Emma has co-authored numerous articles on the subject, including: "Funding Field Catalysts from Origins to Revolutionizing the World," "Field Catalyst Origin Stories: Lessons for Systems-Change Leaders," "Field Building for Population-Level Change: How Funders and Practitioners Can Increase the Odds of Success," and "How Philanthropy Can Support Systems-Change Leaders."
Prior to joining Bridgespan, Emma was the executive director for the Network for Teaching Entrepreneurship, Bay Area, where she focused on cultivating an entrepreneurial mindset in low-income youth through in-school programming and teacher development. Before Network for Teaching, she led the strategy and partnership development for new revenue-generating products at Edmodo, a global social learning platform focused on K-12 students and teachers.
Emma began her career in management consulting with Katzenbach Partners, where she supported strategy and organizational engagements for clients across a variety of sectors including software, health care, telecommunications, and energy. After Katzenbach's acquisition by Booz & Co., she built the firm's North American Education Practice, which grew to serve states, districts, charter management organizations, public-private partnerships, textbook publishers, and technology companies.
Emma earned her AB degree from Harvard University in East Asian Studies, with a focus on contemporary China. Her thesis focused on labor relations between the state and migrant workers. While at Harvard, Emma worked for the mission-driven travel guide company, Let's Go. She eventually became its publishing director, managing business and editorial teams, and ensuring the fulfillment of Let's Go's mission around youth workforce development.