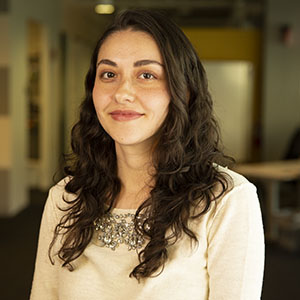 Erika Caballero Montoya
Manager, Boston
---
Erika Caballero Montoya is a manager in The Bridgespan Group's Boston office. Since joining Bridgespan in 2022, Erika has advised philanthropists focused on advancing health equity outcomes for marginalized communities.
Prior to Bridgespan, Erika worked at Precision Development, overseeing the design, implementation, and evaluation of mobile agricultural advisory services to support smallholder farmers in Colombia. Previously, Erika worked for IDinsight in West Africa advising governments, foundations, and non-profits on the use of data and evidence to maximize social impact. She led research and advisory projects across the fields of education, health, and agriculture.
Erika earned her Bachelor's degree in Economics at Instituto Tecnológico Autónomo de México and her Master's in Public Administration in International Development (MPA/ID) at the Harvard Kennedy School of Government.