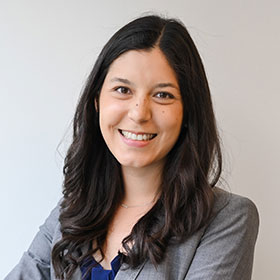 Erin Gregor
Senior Manager, Boston
---
Erin joined The Bridgespan Group in 2022 as a manager in the Boston office. She has worked across the nonprofit, philanthropic, public, and private sectors. Her most recent experiences have been in the global health space as the chief of staff with the Health Finance Institute; a graduate intern with the United Nations Development Programme's HIV, Health, and Development team; and a strategy officer with the Bill & Melinda Gates Foundation.
In addition to her nonprofit and philanthropic experience, Erin was the campaign manager for Harvard epidemiologist Dr. Natalia Linos in her Massachusetts Fourth Congressional District race. Erin was also a consultant with Bain & Company working in Australia, New Zealand, the Philippines, and San Francisco.
Erin currently serves on the board of Ledge Light Health District, the local health department for her region in southeastern Connecticut.
Erin earned her Bachelors of Business and Journalism from the Queensland University of Technology where she received the Vice Chancellor's Scholarship and Student Leader of the Year Award. She also holds a Master in Public Policy from the Harvard Kennedy School where she won the Robert Belfer Annual Award for Best Policy Analysis Exercise in International and Global Affairs.