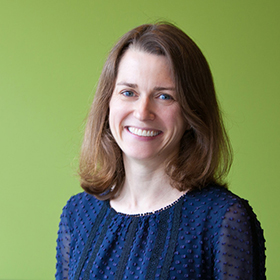 Gail Perreault
Partner and Head of Bridgespan Knowledge, Boston
---
Gail Perreault, a partner in Bridgespan's Boston office, heads the organization's research and publishing team. She joined Bridgespan in 2003 and helped develop the firm's internal and external knowledge infrastructure.
Gail has been a thought partner and active contributor on numerous Bridgespan publications. She is the co-author of "
Becoming Big Bettable
" (
Stanford Social Innovation Review (SSIR)
, 2019), "
Ten Ways to Make a Big Bet on Social Change
" (
SSIR
, 2017), "
Big Bets and the Aspiration Gap
" (
Philanthropy Magazine
, 2016), "
Making Big Bets for Social Change
" (
SSIR
, 2015), "
The Philanthropist's Dilemma: Why Donors' Biggest Gifts Aren't Going to the Causes They Hold the Most Dear
" (
Forbes
, 2015), "
From Small to Scale
" (
Nonprofit Quarterly
, 2012), "
Finding Your Funding Model
" (
SSIR
, 2011) and "
How Nonprofits Get Really Big
" (
SSIR
, 2007), and she was deeply involved in Bridgespan's "
Leadership Deficit
" and "
Growth of Youth-Serving Organizations
" research.
Gail has served as the director of learning and performance management at the Jacobson Family Foundation (now the One8 Foundation). She was formerly a consultant at Bain & Company, where she was an early member of the firm's private equity group. Gail received a BA in Mathematics and Physics from Bowdoin College and earned an MBA from the Tuck School of Business at Dartmouth College.