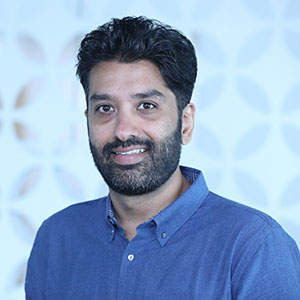 Hari Haran
Senior Manager, Singapore
---
Hari Haran is a senior manager in Bridgespan's Singapore office who brings extensive experience working at the intersection of the private, public, and civil society sectors.
At Bridgespan, he has worked on a variety of strategic and philanthropic consulting cases, advising global and domestic philanthropies, impact funds, networks and grassroots nonprofits. His work has spanned the domains of education, skilling, public health, and nutrition. He has also co-authored a report on high-impact corporate philanthropy in India.
Prior to joining Bridgespan, Hari managed the education technology investments at Central Square Foundation, a philanthropic fund and policy think-tank. His journey into the development sector started with the Teach For India fellowship, where he understood how the complexities of growing up in poverty go beyond economics and how they are interdependent with other social and environmental issues. This understanding drives his passion for systems change in the areas of education, health, and climate.
Hari studied computer science engineering and entrepreneurship at Nanyang Technological University, and has an MBA (with distinction) from INSEAD.