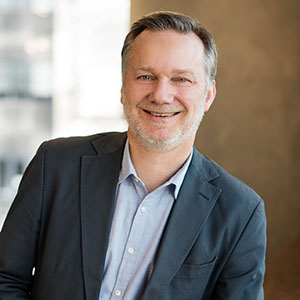 Jan Schwier
Partner and Co-Head, Asia and Africa, Johannesburg
---
Jan Schwier leads the Bridgespan Africa office in Johannesburg. He serves both the philanthropy and nonprofit sectors, focusing on organizations with a significant global footprint or a strong focus on Africa. He is passionate about helping organizations transition to their next level of impact growth and also puts particular emphasis on working with leaders on results measurement and learning focused strategy and capacity building. His recent Africa focused research includes amongst other a
Brief on the Landscape of Large-scale Giving in Africa
and
Disparities in funding for African-NGOs
. He is also a core member of Bridgespan's global effort around
community-driven-change.
Prior to joining Bridgespan, Jan was responsible for the Advisory Services portfolio of the International Finance Corporation (IFC) in sub-Saharan Africa and oversaw IFC's Fragile States program (CASA) for several years. In addition, his responsibilities included the development of bilateral, multilateral, and philanthropic funding relationships. He has continued to engage on the topic of fragile states and refugees where he explored the potential of
Private Sector Engagement with Refugees and Host Communities
.
Jan was also a partner at the Monitor Group in Johannesburg, where he focused on Inclusive Business and Agricultural Value Chain development. His client work contributed to the research and publication of the
Promise and Progress report
, which evaluated business models to address service needs of those living in extreme poverty (BoP) in Africa. Earlier in his career, he was a partner at the Boston Consulting Group in China and Finland, leading the Helsinki office for several years. He graduated from the American University in Paris with a BA in Business and French and from Georgetown University with an MBA.