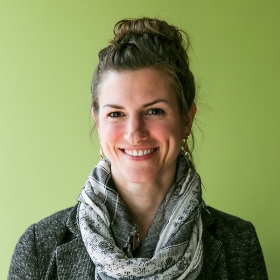 Jen Driggs
Director, Audience Engagement, Boston
---
Jen Driggs joined The Bridgespan Group in 2007 and is currently the Director of Audience Engagement. In this role, Jen coordinates and executes the promotion of new publications, manages highly targeted email outreach campaigns, and advances Bridgespan's conference, webinar, and audience engagement strategies.

Prior to Bridgespan, Jen worked as a housing advocate and program manager in the homeless family shelter system in Boston for six years.

Jen holds a Bachelor of Arts in Political Science from Providence College and a Master of Science in Public Administration from the University of Massachusetts Boston.