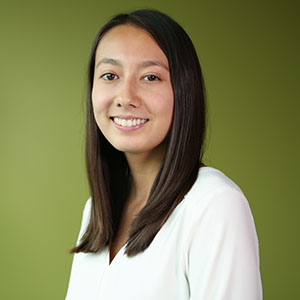 Jenn Kozyra
Manager , Singapore
---
Jenn Kozyra is a manager in The Bridgespan Group's Southeast Asia office. She is based in Singapore. Since joining Bridgespan in 2018, her work has included strategic planning, impact measurement and evaluation, operating model design, and sourcing and diligence. Her past clients include nonprofits, philanthropists, and impact investors in the fields of public health, climate and environment, criminal justice, economic opportunity, arts and culture, and democracy.
Jenn has supported some of the world's largest impact investors, including TPG's The Rise Fund and Temasek's ABC Impact, to evaluate and quantify the social and environmental value created per equity dollar invested. She is co-author of "How Impact Investing Could Help Improve Health and Well-Being", which explores the critical role impact investors play in filling funding gaps to expand access to care globally, strengthen mental health and wellness supports, and support an aging population.
She has also worked directly with a range of leading scientific research organizations, such as the Salk Institute and the Broad Institute. At the Salk Institute, Jenn developed a strategy and business model to enable successful scaling and implementation of a carbon removal technology. At the Broad Institute, Jenn created an organizational structure and implementation plan to operationalize a global pandemic preemption system.
Outside of Bridgespan, she is a Board Member of Learning Enterprises, a global 501(c)(3) nonprofit organization with a mission of empowering young leaders and fostering cross cultural exchange by connecting volunteer teachers and host communities around the world.
Jenn earned her B.B.A in Finance and International Business from Georgetown University McDonough School of Business.